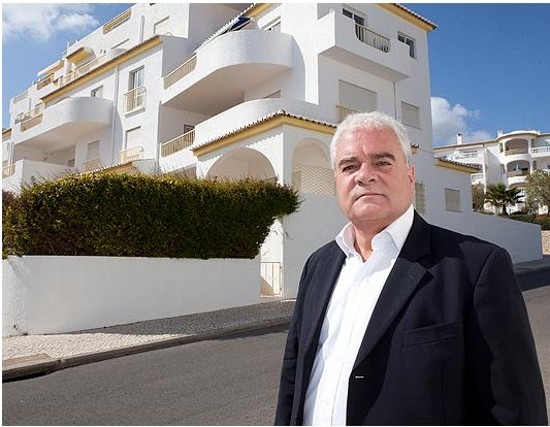 Respected ... kidnap inspector Ian Horrocks
MADELEINE McCann was targeted from the moment she arrived at the resort where she was snatched — but her abductor was NOT a paedophile, a former top British cop believes.
She was almost certainly taken by a childless couple, respected kidnap investigator Ian Horrocks decided after reviewing the case.
The Sun took Ian to the Ocean Club in Praia da Luz, Portugal, to walk in the footsteps of whoever was responsible for three-year-old Madeleine's disappearance on a family holiday five years ago.
Here he presents his shocking conclusions on the case that baffled Portuguese police have closed. Ian says:
- MADELEINE and her family were watched for days before she was taken from their apartment.
- IT was NOT an impulsive act by a lone monster, nor a "kidnap to order" by someone acting for a paedophile ring.
- MOST vitally for Madeleine's parents Kate and Gerry — there is a good chance she is still ALIVE.
Ian is well qualified to review the case after a successful 30-year career in London's Metropolitan Police.
He served as a senior investigating officer on homicide and for five years led one of Scotland Yard's Kidnap and Specialist Investigations teams.
Walking around Apartment 5a at the resort — where the little girl was taken from her bed as her parents dined with friends — Ian stated firmly:
"Madeleine was most likely abducted by a couple. The nature of the crime, the manner in which it was carried out, together with my examination of the scene, all point to it being two people.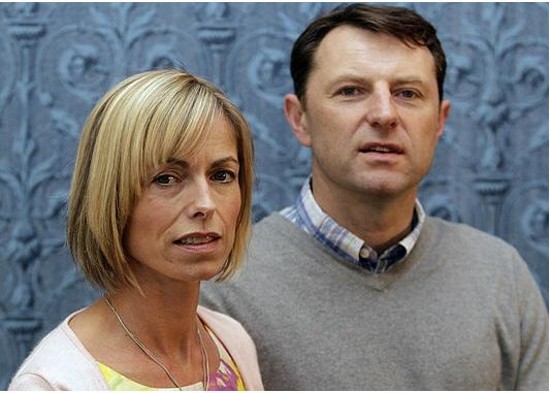 Loss ... Kate and Gerry McCann
"It is clear the plan and the escape route were planned and probably rehearsed. It was not impulsive.
"The people who took Madeleine most likely don't have children of their own, or a close, extended family.
"I am of the opinion they speak English as they are well-educated and would need to control her.
"Possibly they do not speak it fluently — and not necessarily as their first language.
"I do NOT believe Madeleine was targeted by a paedophile ring. There are many places where snatching a child for this purpose is simpler.
"And she was nearly four — younger than the usual target age for a paedophile.
"Madeleine was taken by someone who wanted her as part of their family. I believe they saw her earlier in the week and developed their plan to abduct her."
Ian went on: "The main questions are, where is Madeleine now? And why has she not been discovered?"
He argued: "Many have said that, with all the publicity, she would have been seen. This is incorrect. There are many instances where this has not happened.
"Her hair could be dyed, she could be tanned, speaking a different language. She could even be dressed as a boy.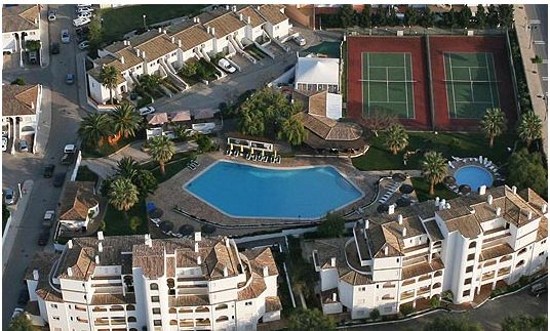 Hotel scene ... in Praia da Luz, where Maddie went missing
"Another point is that a child will often believe what they are told and act accordingly. Memories cannot be totally erased but behaviour can be controlled.
"The person who did this is both a controlled and controlling individual.
"There is a good chance that the couple who took her may have subsequently moved. New friends and neighbours will accept them and not be suspicious.
"I do not believe she is in the Praia da Luz area. But if taken by someone who is Portuguese, she could still be in the country or somewhere where Portuguese is the main language — even Brazil. If she was not taken by someone local, the reality is, she could be anywhere. "
After examining the crime scene, Ian told us: "The abductor could have made good his escape in less than two minutes.
"By turning right from the apartment he could have been totally out of sight within 30 seconds of taking Madeleine.
"This involved observing the McCanns for some time. There were six sightings of a suspicious male in the days prior to Madeleine's abduction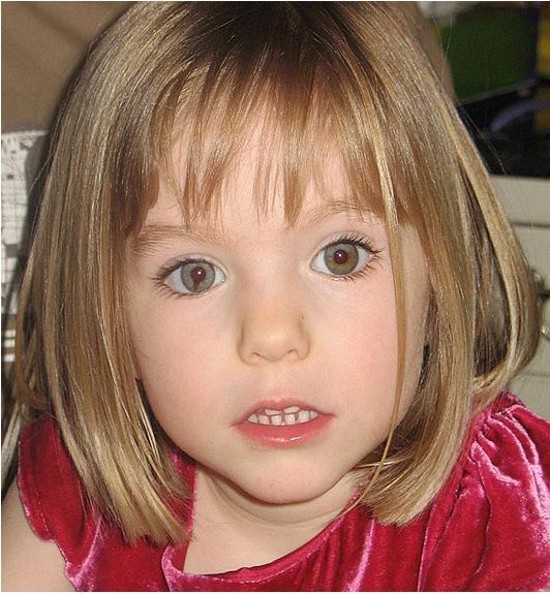 So sad ... adorable Madelaine McCann, aged three
"On that night, Gerry would have been seen checking on his children at 9.05pm, then returning to the tapas bar. It was the ideal time. Sunset on May 3 2007 was 8.25pm. It would have been quite dark by 9pm.
"They knew they had 20 to 30 minutes between checks on the children.
"The abductor went into the garden area, entered through the unlocked patio doors and went to the bedroom, where Madeleine was asleep. A car could have been parked nearby."
This timing would fit in with a 9.15pm sighting by Jane Tanner, one of the McCanns' holiday group, of a man walking away carrying a child in his arms.
Ian said: "I firmly believe the man she saw was Madeleine's abductor."
He also believes the investigation was hampered from the beginning. He said: "The scene should have been sealed when the first officer arrived to preserve any forensic evidence.
"And from early on the Portuguese police obviously suspected Kate and Gerry were involved. In such cases, an investigator can subconsciously try to make the evidence fit his theory.
"I do not believe the McCanns were involved. To imagine they are capable of creating an elaborate cover-up and then go out to dinner is ludicrous.
"Portuguese police appear to have decided within a short space of time that Madeleine was dead.
"An investigator who believes this reacts differently to one looking for a live person. There should also have been house-to-house enquiries to establish who was in the resort and nearby. And there should have been a more urgent, wider appeal for witnesses."
Last week Portuguese officials rejected a call to reopen the case after a review by British police revealed 195 new leads.
But Ian believes Kate and Gerry, of Rothley, Leics, should be reinterviewed, along with others in their holiday group and other witnesses.
He added: "There are NO reliable forensics, there are NO apparent suspects. All that is left are witnesses. This is where the focus should be. It is almost five years since this terrible offence. But it is NOT too late."
a.lazzeri@the-sun.co.uk
Where could she be?
- COP says Maddie could be in Brazil if abducted by a Portuguese-speaker.
- HE warns she may be tanned, have hair dyed and talk a new language.
- IF
her hair is cut shorter, she could even be dressed and disguised as a boy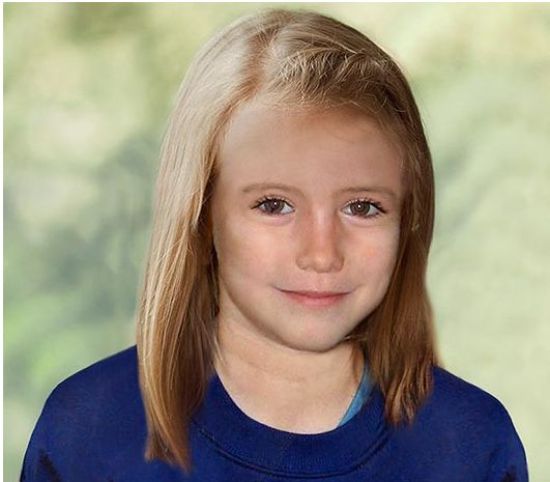 How she might look ... artist's impression of Maddie McCann as she may appear now.