Spanish police have begun searching for Madeleine McCann in a Costa del Sol holiday resort, it has emerged.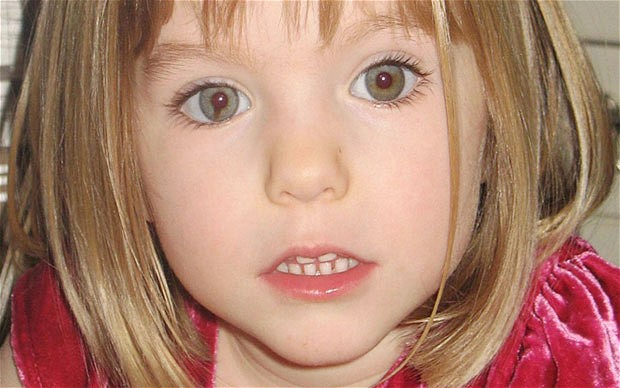 Madeleine was nearly four when she went missing from her family's holiday flat in Praia da Luz in the Algarve on May 3 2007 Photo: PA
Detectives are making inquiries in Nerja after a tip-off from colleagues in Portugal.
Portuguese police are understood to have received information from an informant about a Madeleine McCann lookalike spotted in the town near Malaga.
Officers from a specialist unit are said to have been mobilised after being sent details of the sighting.
The development is thought to be connected to a new review of Madeleine McCann's disappearance.
A new squad of officers has been brought in to re-examine the case.
The team, from the northern city of Porto, has been instructed to go over the thousands of pages of case files and search for new clues.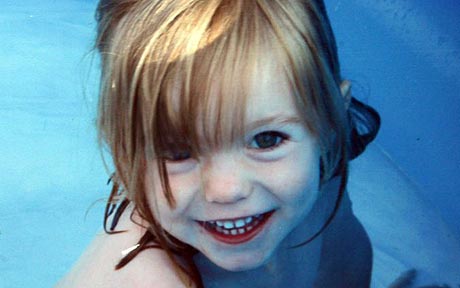 Madeleine McCann
The officers are working with a Scotland Yard team set up in May last year to review the investigation into Madeleine's May 2007 disappearance from the Algarve resort of Praia da Luz.
Respected Malaga-based daily Diario Sur said the fresh inquiries in Spain were being carried out by officers from the Judicial Police's Central Specialised and Violent Crime Unit.
Officers from the specialist police unit are currently searching for two siblings who disappeared in a park in Cordoba, southern Spain on October 8.
The youngsters' dad Jose Breton was arrested over their disappearance and is being held in prison.
Police have failed to find any trace of Ruth, six, and Jose, two, despite several searches of a family home with radar equipment.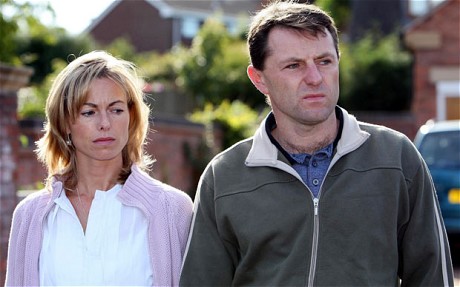 Kate and Gerry McCann
The McCanns' Portuguese lawyer Rogerio Alves has described the Portuguese police case review as a "very postive sign".
He said when news emerged of the creation of the new team: "Obviously the most plausible explanation for what's happening is that information passed to or acquired by the Judicial Police in Porto has put them on the trail of something specific."