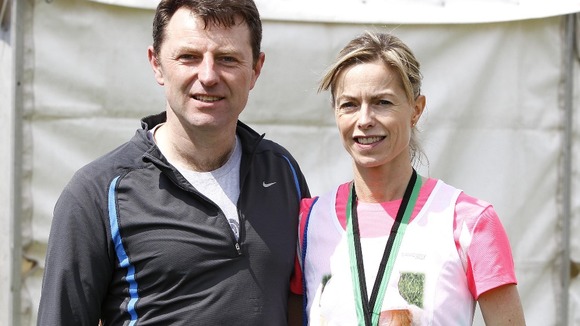 Kate and Gerry McCann after finishing their races in Liverpool's Sefton Park Photo: PA
The parents of missing youngster Madeline McCann have taken part in a charity run in Liverpool.
Both Gerry and Kate McCann, who is originally from Liverpool, ran wearing vests with their daughter's picture on - and bearing the slogan 'never give up'.
They joined the Liverpool Festival of Running in Sefton park and completed 10km courses.
After spending the week marking the fifth anniversary of Madeline's disappearance, they both said they have renewed hope of finding her.
Gerry told Granada Reports: "The most important thing is we're not, we don't feel like we're on our own.
"We feel the authorities, particularly the British authorities, the Metropolitan Police, really want to get to the bottom of it, and because of the leads which are worth investigating, I think is positive."
Madeline vanished on May 3, 2007, from the McCann's holiday villa in the Portuguese resort of Praia de Luz. She was about to celebrate her fourth birthday.
Explaining why the couple were in Liverpool, Kate added: "It's quite a poignant time of year for us so I planned to come see my mum and dad this weekend.
"One of my best friend's who does a lot of running and sport told me that the 10km was on.
"I thought it was a good opportunity to take part. I've always considered it, but it's never been the right time of year.
"But it's good to be here in Liverpool and we always get a load of support so I'm really grateful for that."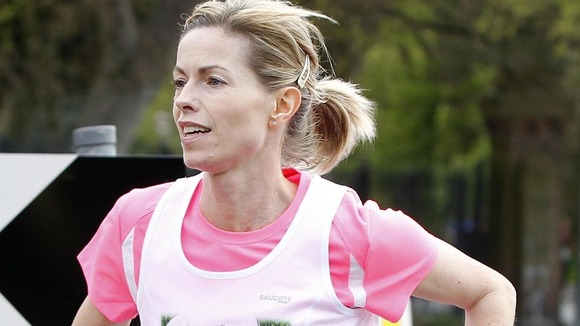 Kate McCann completing her race round Sefton Park, Liverpool Credit: PA
Both Kate and Gerry enjoyed running when they were younger.
They said today was as much about keeping the search for their daughter in the public eye as it was about having a normal family day out.
Gerry continued: "The support we've had in the North West has been fantastic. It's good to be here.
"The last couple of weeks, although it's five years on, it's actually been quite positive."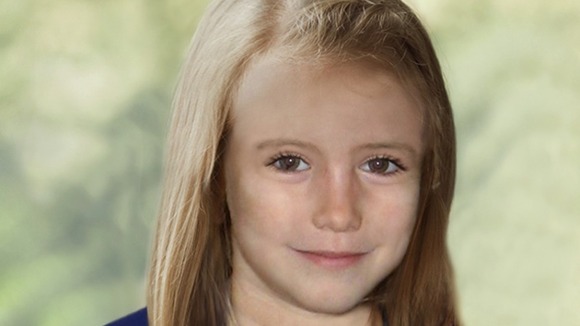 How Madeline could look, aged 9
To mark the fifth anniversary, the McCann's also issued a picture showing what Madeline may look like aged nine.