Kerry says that in the vital hours after Ben's disappearance, just a handful of blundering officers arrived to look for him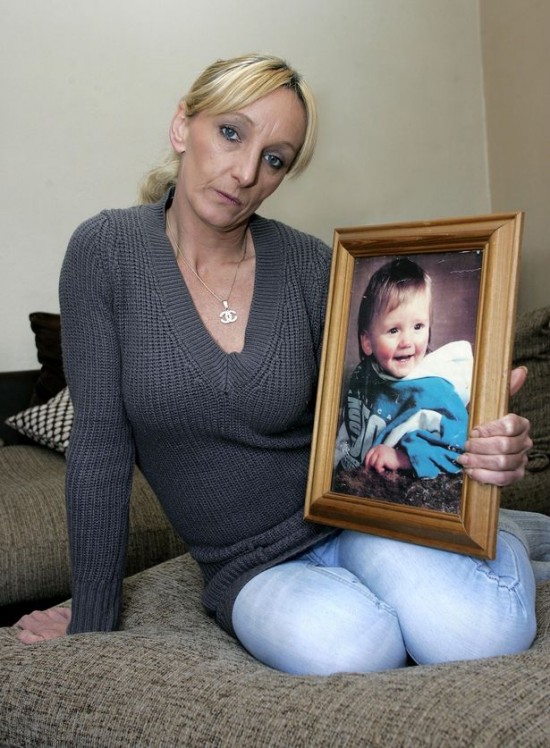 My boy: Mum Kerry with a photo of missing Ben
Mum Kerry is still seething about the bungled Greek police hunt for her missing son Ben Needham.
Kerry says that in the vital hours after Ben's disappearance was reported at night, just a handful of blundering officers arrived to look for him in the Kos countryside.
She says: "None of them even had torches."
Fields surrounding the house where he was last seen were not sealed. And evidence may have been missed that could have revealed where Ben was.
Kerry, who says police blamed her family for the disappearance 21 years ago, had just finished work at around 9.50pm when her mum appeared with two police officers.
"She was hysterical," says Kerry. "At first I thought there had been a car accident because there were some lunatic drivers around.
"But she was saying, 'I can't find Ben'. She could hardly get the words out. I didn't understand what she was saying. How could they not find Ben? It was wide open space."
Kerry, from Sheffield, clings doggedly to the hope that her son is still alive – but also says she will not block a police dig in Kos.
Despite enduring nearly 21 years of fake sightings, she insists she will continue scouring the world for Ben unless someone proves he is dead.
Speaking to the Daily Mirror after being told about the latest investigation, Kerry, 40, says: "If the police want to dig up this mound it's up to them, but I think it would be a waste of time and money. I don't want to think about it.
"I think it's impossible that he was buried there. The searches that my mum and dad did of the area convince me he's not dead.
"To my mind that part of the investigation, searching around the house, was the only part that was properly done."
Kerry's belief that Ben is still alive hardly wavers.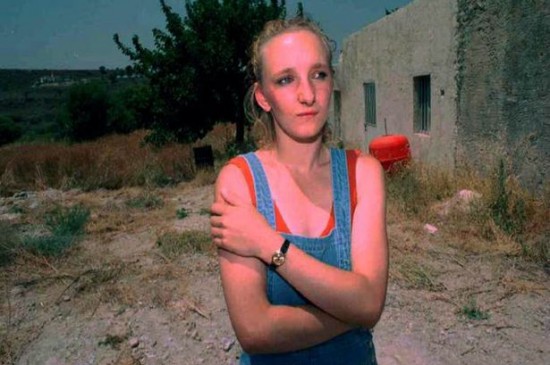 Return: Kerry in Kos in 1994 Andy Stenning
But brief uncertainty creeps across her face when her dad, Eddie, points out that the mound was not properly excavated in 1991. Asked how she would react if Ben was dead, she replies: "I would end my pain and suffering, which goes on day after day after day.
"If there is a chance he isn't alive I'd give up. I would go through the grieving process and eventually I'd move on, I'd get on with my life.
"But I don't believe he's dead. That's my mother's instinct. Ben is alive."
Kerry has suffered hundreds of false alarms and been plagued by psychics. She also attempted suicide twice since the disappearance of her gorgeous boy on the Greek island.
"Losing a child sends you to the brink of insanity," she says. "I have been there many times.
"You're trying to come to terms with something that only happens in films and nightmares."
Today, for the first time since Ben went missing, Kerry now has real hope that police in South Yorkshire and Greece will solve the case.
Kerry, who has an 18-year-old daughter called Leigh-Anna, is confident that there will be a thorough examination of all the leads.
Unlike the first shambolic investigation, both forces are combining their efforts and expertise.
"I really feel something is going to happen," Kerry says, a flicker of optimism in her eyes. "Things are happening. Really happening.
"The Greek police and the public no longer see me as this young single mum.
"Now times have changed, even in Greece, and they can see I'm a 40-year-old woman who runs her own business and has never given up looking for her son.
"When I last went over there, the public prosecutor told me, 'With my heart I want to find your son' and I believe them. It has been a massive sense of relief after all these years.
"When I went there last year I walked out for the first time thinking, 'I really believe them'. That has never happened before. South Yorkshire police have been brilliant too.
"Having them there at the end of a phone has changed my life."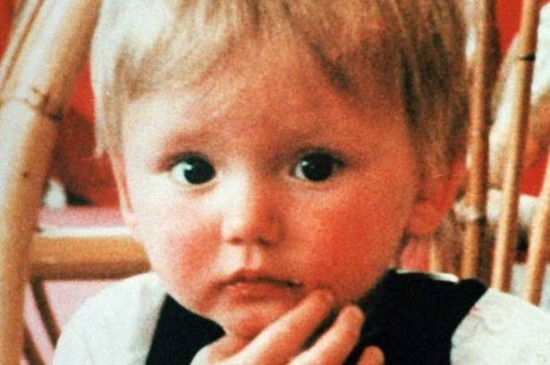 Missing: Ben Needham as a toddler
Reliving July 24, 1991 when Ben vanished, Kerry, who was 19 at the time, recalls: "That morning I walked Ben from my apartment to my mum and dad's caravan.
"It was a 15-minute walk but Ben made it more like 25. He wanted to take his tractor bike and I was pulling him along with the string. I said, 'Come on we've got to get to Nanny's'.
"When we got there I was late for work but I stayed while he had his breakfast. Then I set off for work."
Kerry's recollection is that Eddie and her brother Stephen, then 17, set off in a Land Rover to start work at their Greek friend's house.
Her little brother Danny, then aged 11, their mum Christine, Ben and the family's dog joined the men shortly afterwards.
The walk there up a dirt track from the coastal resort of Psalidi would have taken at least 30 minutes.
Eddie and Christine told Kerry that in the early afternoon, after running out of materials, the workers downed tools and went inside.
They say Ben was playing with his toy cars in the mud and splashing around in water.
The family's account is that at around 2.30pm Stephen got on his moped.
They say this was when Ben went quiet, and for several hours they thought Stephen had taken the toddler with him on the bike.
"My mum thought, 'How stupid, I'm going to kill Stephen when I see him'," says Kerry. "But there was no panic at that time."
When the family caught up with Stephen at Kerry's flat there was no sign of Ben and the dreadful truth emerged.
This explains the three-hour lapse before he was reported missing and, Kerry says, is the reason "police blamed us".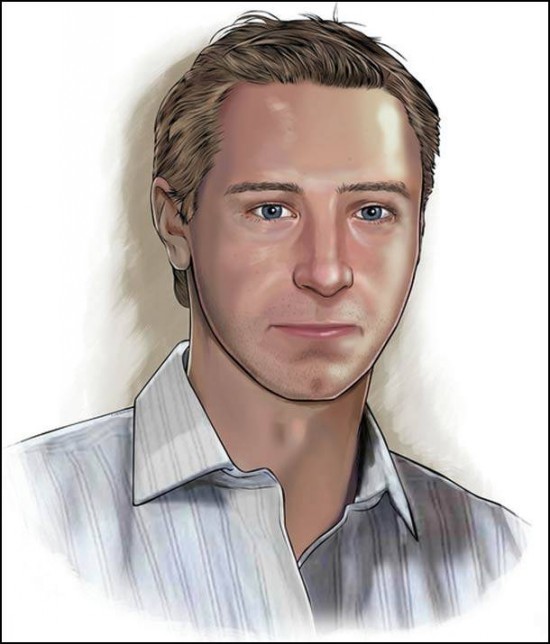 Impression: How missing Ben could look as an adult
Of the family hunt for Ben, she says: "We searched the outbuildings and carried on searching for days. None of us can remember eating or sleeping.
"The police later questioned Stephen because his indicator cap on his moped was broken and he thought they were suggesting he may have had an accident and buried Ben in a shallow grave.
"But I never doubted him for a second. It destroyed Mum. She felt so guilty because she was taking care of Ben when he went missing.
"She went from nine-and-a-half stone to six stone in just a month."
Ben's disappearance was echoed 16 years later when four-year-old Madeleine McCann vanished in Praia da Luz, Portugal. But the similarity ends there.
Kerry says every time she has written to a Prime Minister begging for help, she has been rejected.
She says most recently she was "hurt" by Tory leader David Cameron, who has declared his support and provided funds for Kate and Gerry McCann's search for their missing daughter.
Scotland Yard detectives are now reviewing the case, armed with 28 officers and seven civilian workers.
They say they believe there is a chance Madeleine is still alive.
Kerry says: "I thought, 'What about me?' When I asked for help I got nothing. I wrote to David Cameron begging him to help and the letter I got back was cold.
"I have never thrown anything away but his reply went straight in the bin.
"David Cameron made me feel like I'm not good enough," adds Kerry, who runs a fencing supply company. "It's devastating after I've battled so hard."
Kerry split with Ben's dad Simon Ward after their son's disappearance.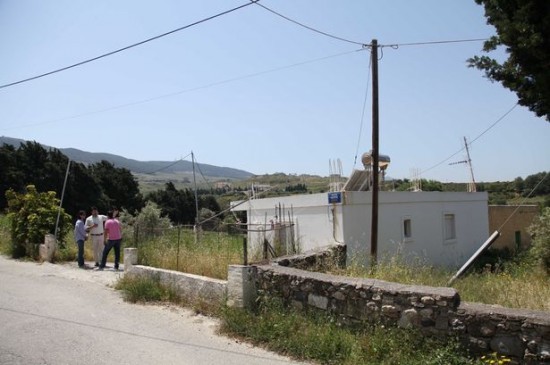 Scene: Mirror reporter at the house where Ben disappeared
Their second child, Leigh-Anna, was born after Kerry returned to Sheffield in 1991.
Kerry, who went on to marry but is now separated from her husband, has thrown herself into the family business.
She works six days a week in a male-dominated profession and is shattered at the end of her shifts.
But the energy she devotes to finding her son is undiminished.
"I get through the bad days with the knowledge that he is out there somewhere," she says.
"I believe the answers are on Kos. Someone there knows what happened to Ben.
"I still live with it every day. I'm constantly questioning every move. We all sit down as a family and go over absolutely everything.
"I have had dreams of me finding Ben and running and running and running with him.
"Then I wake up and realise it was a dream – that's when the hurt really hits again. I have even sleepwalked and tucked him into bed.
"I decorated a bedroom for him once and used to wake up and hear him crying in there.
"The trauma plays with your mind. I wish those tears were real."