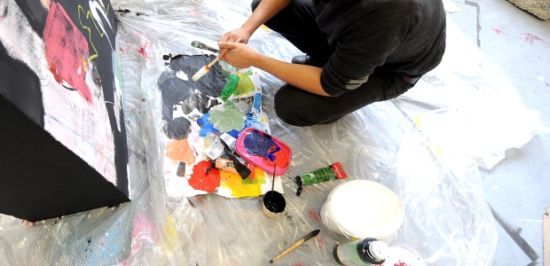 116000 missing children phone number
The EU and member states have been urged to do more to raise awareness of a telephone hotline for missing children.
The appeal comes ahead of international missing children's day on Friday.
Speaking at a news conference on Thursday, Sir Francis Jacobs, president of Missing Children Europe, said lack of awareness of the hotline (116000) could hamper efforts to find children who have disappeared.
"It is essential to raise awareness of this phone number," he said.
The annual report of MCE, published on Thursday, shows that last year, nearly 90,000 calls were received by the hotline reporting alleged cases of missing children.
It said more girls than boys go missing and the majority are aged 13 and over.
One in eight ends up begging or stealing to survive while 25 per cent of young runaways face "serious risk," according to the report.
One quarter of missing children are victims of parental abduction while "many other" children disappear after having travelled across the EU alone and are likely to fall into the hands of traffickers.
Jacobs said the organisation was "particularly concerned" about lack of awareness of the number.
To promote the number, MCE released a video in all those European countries where the hotline is available. It promotes the number and will be shown on TV and cinemas throughout Europe.
It also launched a new dedicated search engine where parents and relatives of missing children can obtain information about their loved ones.
Jacobs said the hotline had "proved its worth" in helping families faced with a child disappearance.
More than 3000 cases of missing children were dealt with by the hotline last year in the ten member states where it currently operates.
"However, and despite the increasing number of cross border cases, the hotline is not yet operational or known in all EU countries," he said.
"It is essential for us to raise awareness as experience has shown that the first hours following a child's disappearance are of vital importance.
"With the number of cross border cases increasing, we need to roll out the service across the EU.
"The hotline can have an even larger impact if more people become aware of its existence and more countries commit to its full implementation by all stakeholders involved at every level."
Marco Pancini, a senior policy officer with Google, which has helped launch the new search engine, said, "It is vital that information for parents of missing children is improved. Hopefully, this new search engine will do just that."
The appeal comes ahead of a major conference in Brussels on missing children on 30 May.
Kate McCann, meanwhile, has hailed the initiative. She was among guests at a London event this week to celebrate the Europe-wide hotline and the relaunch of the MCE official website.
McCann, whose daughter Madeleine disappeared in Portugal in 2007 aged three, said the 116000 missing children phone number was a "lifeline" for families like hers.
She said it was a "really positive day" and spoke of a shift in attitudes among politicians towards the problem.
* Further information is available at www.missingchildreneurope.eu