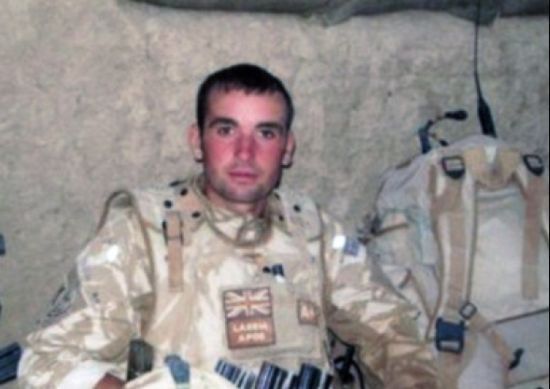 Darren Lackie
THE father of a young Cupar soldier who died in mysterious circumstances in the Algarve last year has expressed his frustration following the decision by the Portugese police to close their investigation.
Graham Lackie, whose son Darren died 13 months ago while enjoying a break in the resort of Albufeira with his girlfriend, is convinced that the 21-year-old was the victim of a mugging and that his death wasn't caused by a drunken fall as the police claim.

CONDEMNED
He says that their version of events has changed dramatically since the tragedy happened and has drawn parallels with the case of missing youngster Madeleine McCann, in which Portugese police in the southern Algarve were widely condemned for their handling of the matter.
Now he's awaiting a copy of the police report to the public prosecutor that gives the reasons for their decision to drop the case.
It's being translated for him by the British Consul in Portugal, and he wants to make the document public so that people in Cupar can make up their own minds about what may have happened that fateful night.
"The police version of events is very different now from what it was 13 months ago," he said.
INCONSISTENCIES
"There are all sorts of glaring inconsistencies - for example, they said initially that there was an eye-witness who'd seen Darren fall over but now they say there were no witnesses.
"They also said that Darren was drunk, but now they say he wasn't.
"I know for a fact that Darren hadn't been drinking that night, and I know he didn't fall.
"Whatever happened to him wasn't his fault.
"I think the police want to cover up the whole thing so as not to put off tourists, especially as it's emerged that a British man was killed by a young Portugese gang in Albufeira just 10 days earlier."
Darren, a lance corporal in the Black Watch, was found unconscious in the street on March 31 and died shortly afterwards of head injuries.
Hundreds of people turned out for his funeral in Cupar, and a memorial fund has been set up in his name to benefit young people in the local community.