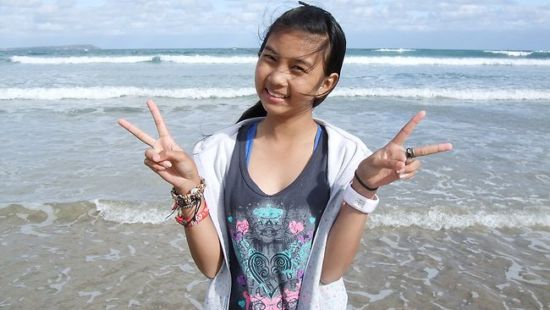 This newspaper believes a reward for information about the disappearance of Siriyakorn 'Bung' Siriboon should be made. Supplied
THE disappearance of a child has an emotional impact on the community as well as their family.
The public has responded with hundreds of phone calls to Victoria Police detectives trying to trace 13-year-old Siriyakorn "Bung" Siriboon, who went missing while walking to school 10 minutes away.
Herald Sun crime investigator Charlie Bezzina, a former homicide detective, has called for a review of the case and this newspaper believes a reward for information should also be made.
Missing children weigh heavily on the national consciousness. The disappearance of Queensland schoolboy Daniel Morcombe caused his parents to launch a child safety app through iTunes that can be downloaded to a mobile phone.
There is a panic button alerting parents to the child's exact location as well as emergency phone numbers.
Daniel was the same age as Bung when he disappeared from a bus stop on the Sunshine Coast more than eight years ago.
A man was arrested last year when some of the teenager's remains were found in Queensland's Glass House Mountains.
The disappearance of English girl Madeleine McCann five years ago caused international consternation.
Maddy, as she was known to her parents, vanished during a family holiday in Portugal.
The continuing search for Maddy, who vanished only days before her fourth birthday, was shown on Four Corners on the ABC last week.
Scotland Yard detectives believe someone, somewhere, can help them solve the mystery. The same can be said of the disappearance of Bung Siriboon.
You may be able to relieve her parents' grief by contacting Crime Stoppers on 1800 333 000.