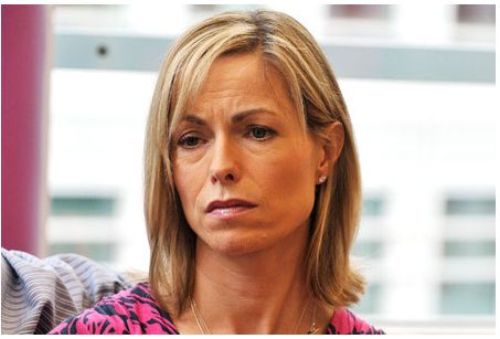 Kate McCann, whsoe daughter Madeleine went missing in Portugal
Kate McCann is launching a nationwide campaign to find missing people.
The mother of missing Madeleine McCann is backing the campaing which will see billboards around the country publicising the cases of individuals whose whereabouts are no longer known.

Appeals will be launched in major cities including London, Birmingham, Manchester and Glasgow running across rail and underground networks, on high streets and in shopping centres.
The advertisements will include details of individual missing people, creating awareness of the new number to call for sightings - 116 000 - and harnessing the public's help to join the search.
Kate McCann, a new ambassador for the charity Missing People, said: "When your child goes missing you want the whole world to stop and join the search.
"More than 250,000 people are reported missing each year in the UK - worryingly they could fill the Olympic Stadium three times over.
"Thankfully, campaigns like this can play a vital part in the search. In May, two youngsters featured in the charity's 'Big Tweet for Missing Children' were found safely.
"The search for Madeleine continues and I am delighted to lend my support as an ambassador to this practical solution that gives hope to families like mine.''