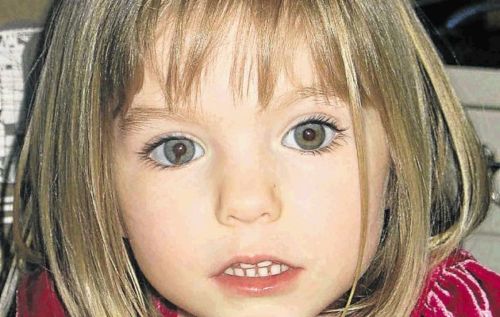 Madeleine McCann at age three
A Cape Town estate developer who claims to have located the remains of British toddler Madeleine McCann might face criminal charges for trespassing.
Stephen Birch claims that through extensive research he was able to trace the three-year-old's burial site to a villa in Praia da Luz, Portugal, the town in which her parents reported her missing in May 2007.
After using an underground scanner, Birch said he believed the body lay beneath the concrete driveway of the home of one of the main suspects in the case.
To get the evidence he hoped would convince the authorities he staked out the house for days and climbed over the fence in the early hours of the morning.
"It took four days using time-lapse cameras to determine the movement of the people and secondly to determine the pattern of where the dogs went. On some evenings the big dogs were in the front and small dogs were in the house. We had to get our timing right. It was a covert operation," said Birch.
After filming the find and posting the video on internet website YouTube, Birch said he had been told that the suspect was consulting lawyers about the validity of the clip and whether he could prefer criminal charges.
"I can understand that [the suspect] is very upset. I'm hoping that he's a level-headed man and that he sees that my intentions were honourable."
He said the suspect would not allow police to enter his mother's property to excavate the driveway to prove his suspicions wrong.
Birch said an extensive 15 months of research led him to the suspect's back yard in June.
"It became a job; when I start something, whatever I do, I give it 100%."
Birch said his personal quest to investigate the McCann child's disappearance had cost him about R500000.
He admits he was not immediately interested in the case after hearing about it from a tenant of one of his buildings.
"My core business is property but I went on to Google and happened to see a video of Madeleine McCann.
"I saw the video clip of her mothering and looking after her two siblings. It was a heart-wrenching video," said Birch.
McCann went missing from a holiday flat in 2007 while on holiday with her two-year-old twin siblings and parents Kate and Gerry. The children were unsupervised while their parents went out for dinner at a nearby restaurant.
Birch said that he had never spoken to the McCanns.