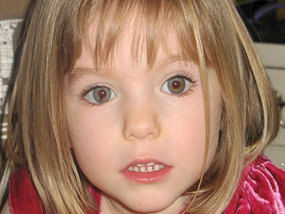 Madeleine McCann
THE Home Office is refusing to release secret files on the Madeleine McCann case to avoid diplomatic ructions with Portugal.
The documents are believed to record discussions with the Metropolitan Police about sensitive details of the baffling case.
Rejecting attempts by a newspaper to see the files, the Home Office said there would be "specific detriment to the UK's relationship with Portugal" if they were released.
It also claimed disclosure of three of the documents would "stifle discussion" between officials.
A Met review of the case was ordered last year after pressure from the Home Office and David Cameron.
Sources said there were "serious concerns" within the Met that they were investigating a "foreign" case over which they had no jurisdiction.
Madeleine's parents Kate and Gerry McCann, of Rothley, Leicestershire, are convinced she is still alive. She was taken in May 2007 from a holiday apartment on the Algarve