Next month marks the tenth anniversary of the deaths of Holly Wells and Jessica Chapman, who were murdered in Soham by Ian Huntley.
Last week, the parents of Holly Wells told of their devastating loss after her remains were found two weeks after the girls went missing.
Here, Kevin Wells reveals how, step-by-step, his family are rebuilding their lives... and also reflects on the striking parallels between their ordeal and that of the parents of Madeleine McCann.

On August 4, my daughter Holly will have been dead for ten years. She was murdered with her friend Jessica on a Sunday afternoon, a few minutes' walk from their welcoming homes.
In the time it took to boil a kettle, two innocent ten-year-old girls' lives had been cruelly taken. I make no apologies for the starkness of this statement.
I am aware that 'softer' words could easily be used to describe no longer having Holly in our lives. 'Lost', 'slipped away', 'gone to a better place' would fit the bill, but none of these words allow me to adequately express my ever-present sense of injustice and anger.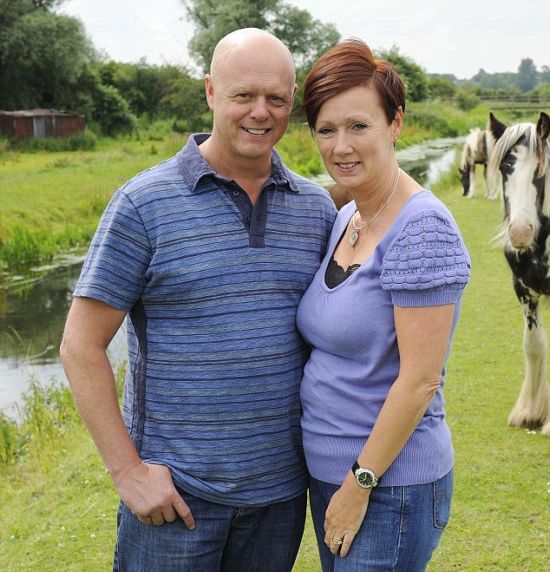 Coming to terms with tragedy: Kevin and Nicola Wells reveal how, step-by-step, they are rebuilding their family's lives
My beautiful daughter has gone, never to be seen again. And, yes, murdered. Is time a healer? I have been asked this question more than any other and the answer is categorically 'No.'
Any suggestion that there is a day, week, month or year ahead where everything is simply forgotten and the sun shines just a little bit brighter thereafter should be tossed to one side. Time lessens the acuteness of effects such as despair, confusion, anger and loss. Time is no more than an anaesthetic.
But this does not mean there is not a future to be enjoyed and embraced. For both my wife and I, the effort of holding fast together and trying to take on any challenges in a positive way began immediately after the word 'guilty' was announced in the Old Bailey courtroom in December 2003.
We had to travel home with someone who needed our immediate support and guidance: our 14-year-old son Oliver. Olly, now 22, has achieved a level of independence and confidence that we could only have dreamed when our family lives were torn apart.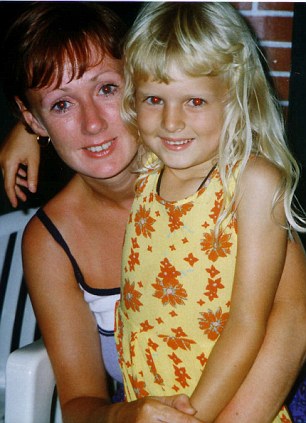 Our beautiful daughter: Holly, aged four, with her mother Nicola on a family holiday
Now he is buying his first house, in Soham. It is a double-edged sword to see him leave, but there is no greater gift for a parent than to see your only child fly from the nest, fully equipped for the journey ahead.
Olly has joined me in our window-cleaning business, which I'm pleased to say is up and running once again.
Our turnover now sits somewhere close to where it once was. We will never be world beaters, but it is a fair day's money for a full day's work. Our future looks stable and structured and we look forward to embracing it.
During these past ten years we have always tried to look forward. We never mention the names of those two vile people responsible for so much carnage and upset. And I really do mean absolutely never.
When you are surrounded by great family and friends, there are plenty of opportunities to socialise, interact and create some fun times and happy memories. We have had many over the past few years.
So, it seems we have survived the biggest upheaval any family could ever endure, although Olly's departure has left us rambling around in a house that grows ever quieter.
Moving home is all the talk around the dinner table at our house. We have lived in our current house at Soham since 2006, having left – and rented out – our previous home for emotional reasons.
I do not profess to understand too deeply how the human mind works, but the desire to return to Red House Gardens has become very strong indeed. It is time to return to where our memories of being a complete family are.
In hindsight the decision not to sell this house has proved to be an informed one. When the current tenants are ready to relocate, we will make our way back 'home'.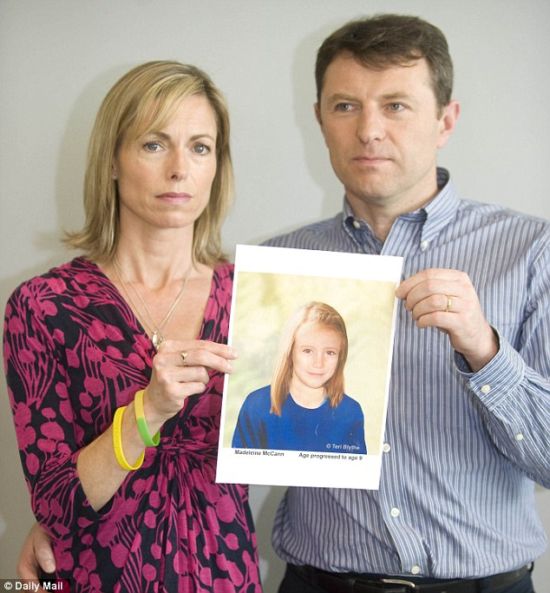 The disappearance of Madeleine McCann was a desperate story for the Wells'. They believe there will not be a happy ending for her parents
The media spotlight on Soham has thankfully diminished over the years. I believe the principle reason for Soham's retreat from centre stage is the disappearance of Madeleine McCann. The search for Madeleine dominated tabloid coverage for a long time.
It was a desperate story for Nicola and me to follow, but follow it we did, praying for a positive outcome throughout. We were constantly asked for media interviews but chose not to intrude on someone else's tragedy.
Despite many leads, Madeleine remains missing. As outsiders to this tragedy, we can only conclude with heavy hearts that there will not be a happy ending. Please do not think about criticising the McCann family.
They have been forced to use the media of the world solely to raise awareness of their missing daughter. Some of the media comment and speculation they have had to endure, on top of dealing with their private grief, is nothing less than shameful.
The last picture: This photograph of Holly with Jessica - posing in their Manchester United football shirts - was taken shortly before they went missing

Guilty: Convicted killer Ian Huntley, left, and his then girlfriend Maxine Carr, who now has a secret identity
My wife Nicola and I believed, but more importantly hoped, that the ten-year anniversary of the 'Soham Murders' would somehow slip under the radar. To me, this year's anniversary is no different to the last nine or indeed the next nine, but we accept that the 'Ten Years' tag will resonate as a time to listen and to learn how things have evolved.
It is another emotional milestone – both girls would have been 21 this year – and another occasion for reflective thought.
Holly's school prom, the driving test, university, engagement, marriage and childbirth. These key dates and moments, all of them missing, continue to ensure a lifetime of grieving and regret. A small price to pay for someone we loved so deeply.
Finally, a message to all who have stood alongside us throughout these times of adversity. Thank you from the bottom of our hearts. We remain deeply touched and forever grateful.
Soham: A Parents' Tale will be screened on ITV1 on Friday at 9pm. Goodbye, Dearest Holly - Ten Years On by Kevin Wells will be published on Friday as an ebook available only from Amazon.