Exclusive: record 82 families face heartbreak of lost loved ones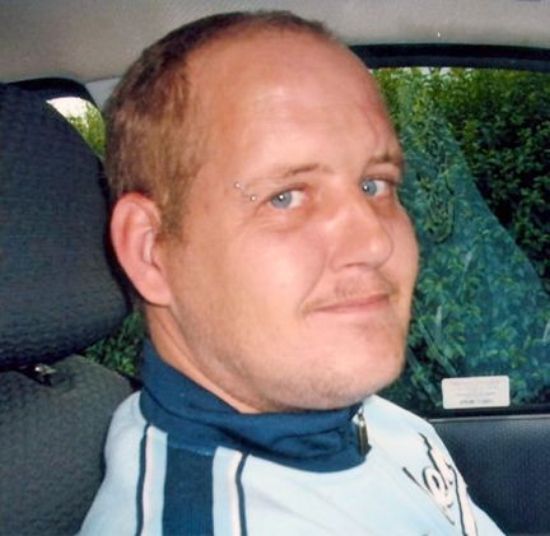 Mark Gourley
Missing: March 7 2009
Age when reported missing: 36
Carrickfergus man Mark Gourley went to a Co-op store in the town one morning and never returned. From the Castlemara Estate, he has not been in contact with friends or family since and is considered to be police as vulnerable. Mr Gurley's distressed mother Beryl made an appeal for information on his whereabouts. She described him as ?very friendly, from a close family, very fond of his girlfriend, and who loves his wee dog?.
State-of-the-art drones are to be deployed for the first time in a missing person search in Northern Ireland later this week.
The unmanned mini-planes are operated by the Sky Watch charity which joined forces with the PSNI on July 24 — coincidentally the same day 24-year-old Dean Patton from Portrush disappeared.
At least one of the drones — and possibly a light aircraft — will scour the coastline of the Co Antrim town on Friday providing high definition images as investigators search for clues regarding Dean's whereabouts.
The day will mark one month since Dean was last seen by friends and family. He has had no contact with anyone since.
The Belfast Telegraph has learned his disappearance is just one of 82 missing person cases currently on PSNI files.
Each file symbolises a family dealing with grief, anguish and confusion when a loved one walks out the door and simply never returns.
Dean's uncle Gerry said his parents John and Linda are "devastated" by their nightmare situation and hailed the help offered by Sky Watch in trying to track him down.
The input of the charity to the search operation came about by chance.
Sky Watch's Paul Trimble was staying in Portrush with his family over the weekend.
He was aware of the hunt for Dean having followed the case in the media.
Paul discovered Gerry was staying just yards away in a caravan site in the town and went to meet him and offer the charity's services.
Sky Watch has been operating elsewhere in the UK for 10 years and recently joined forces with the police and fire service in Northern Ireland.
Pilots and aircrew give their time and aircraft free of charge, keeping running costs low.
The charity's plane was used in the search for Joby Murphy and Sam Campbell earlier this year but Friday will mark the first time drones have been used.
Paul told the Belfast Telegraph: "We have a full size aircraft and a number of drones we deploy.
"I brought Sky Watch here about two years ago and it has taken that time to get it fully established.
"The drones are totally different to military drones.
"I developed these myself. They are basically high-end model airplanes with auto-pilot and high-definition cameras. They are fully approved by the Civil Aviation Authority.
"Our drones are thousands of pounds, the military ones are hundreds of thousands of pounds.
"We can fly 24/7 in almost all weather except dense fog.
"So, when the police air support unit is grounded due to low cloud, we can fly.
"That's where the benefit is."
Over 300,000 people were reported missing to police in the UK last year.
The vast majority turn up safe. But some families are left in the horrendous situation of never finding out why their loved-one suddenly disappeared from their lives, or even if they are still alive.
The reason behind each disappearance can vary widely — the teenage girl thought to have been abducted and murdered, a much-loved father who went for a cycle and simply didn't come home, a man known to be suicidal — but the devastation for each family involved is the same.
Among those on the list are Samuel Campbell who never returned to his Kells home after a bike ride, Martin Kelly from Holywood who was last seen during a night out in Belfast, and John O'Hara from Limavady who has been missing for over 18 years.
Missing People is a charity dedicated to helping families track down disappeared relatives and includes among its ambassadors Kate McCann, mother of Madeleine.
According to the charity, two-thirds of people who go missing are below the age of 18.
These tend to be females while more males over 18 go missing.
Those aged between 24 and 30 are reported missing more frequently than any other group.
Cases reported to the charity tend to be those open for more than 48 hours, by which time the majority of police cases have been resolved. The charity notes a range of impacts on families including emotional, social and financial strains. Missing People says the situation families find themselves in is unique, describing their experience as an 'ambiguous loss'. Lack of information means closure is difficult to achieve for many.
"The lack of information or 'closure' available to families means they experience the loss in a different way than, for example, a bereavement," says the charity.
"The loss is not verified. The natural human need for meaning, sense, security, knowledge, finality and rituals are denied to the family."
A study called Lost From View identified the breakdown of a relationship, followed by conflicts as chief reasons for people going missing.
Living nightmare of relatives who refuse to give up hope
Reeling from the sudden disappearance of her son, Linda Patton was at home one Monday evening when she heard the front door open and the sound of a familiar voice speak.
Her eyes lit up and she ran into the hallway expecting to see her eldest child standing there.
The euphoria instantly turned to despair when she realised it wasn't her beloved son Dean — missing for over a month — but a different relative.
The living nightmare for the Portrush woman and her husband John continues.
Gerry Patton, Dean's uncle, said the 24-year-old's parents are going through torture.
"I walked in the other night to see them and Linda thought it was Dean home again," he told the Belfast Telegraph.
"They have no clue as to where Dean is or what has happened."
Dean's parents describe him as a "vulnerable" adult who has suffered mental health problems for the last seven years.
His parents are concerned that he does not have access to his medication.
A week before his disappear
ance, Dean moved from the family home to supported living accommodation in Portrush and was said to be enjoying his new independence.
Another family also living with the trauma of a missing loved one is that of Arlene Arkinson.
The Co Tyrone girl's sister Kathleen said she thinks about her "every second of every day".
Arlene has been missing, presumed murdered, since August 1994. The 15-year-old disappeared after going to a disco in Co Donegal and was last seen getting into a blue Mini Metro with a man.
"You can never lose hope. You think about it every second of your life, every time you open your eyes. People say it gets easier as you get older, it doesn't get easier it gets harder. It's very, very hard," said Kathleen.
Kate McCann: It's tough but you just have to go on
No-one understands the anguish of a missing loved one more than the parents of Madeleine McCann who went missing while on holiday in Portugal more than five years ago.
The little girl was aged three when she was taken from her bed in a holiday apartment in the resort of Praia de Luz.
Her parents Kate and Gerry McCann have endured years of unimaginable distress as they try to establish what happened to their daughter.
Speaking in her capacity as an ambassador with the campaign Missing People, Kate McCann spoke of her hope to help other families in the same position.
"As the search for Madeleine goes on, I want to look at the wider picture and see what I can to do to help," she said.
"Before Madeleine went missing I was horrifyingly ignorant about it myself. It really is much bigger than people realise. I know that we have been 'lucky' in one way because we received such huge publicity when Madeleine went missing.
"We continue to and that really helps our search for her. But many families haven't had that. They haven't had their missing loved one's face put out there.
"It's been very tough, but you just have to get through it. Birthdays, anniversaries, Christmas — they don't get any easier."