A MAYFIELD director has been speaking to a Scotland Yard detective about what he said was potentially vital evidence in the disappearance of Madeleine McCann.
Recruitment company boss Graham MacKenzie, of Coggins Mill Lane, was staying at the Ocean Club resort, at Praia da Luz, in the Algarve, in May 2007.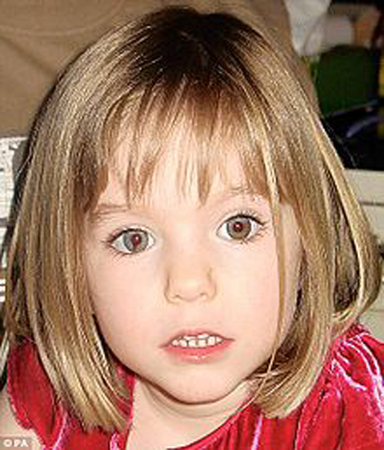 Madeleine McCann
He told the detective, who is on the cold case review team at Scotland Yard, just a few hours after the three-year-old disappeared that he had shown Portuguese police a first-floor stairway balcony opposite the McCanns' apartment.
Mr MacKenzie, boss of Blue Pelican, in Tunbridge Wells, believed that was the place where the apartment was kept under surveillance.
There were four cigarette butts on the floor which could have had samples of DNA from saliva, but police let cleaners sweep them away.
Father of two Mr MacKenzie, 40, said the stairwell was the perfect vantage point as it was opposite the McCanns' apartment and he believed there was a clear view of the tapas bar where the group was eating, and the side entrance to the apartment.
He told the Sunday Express: "Those butts could have provided the breakthrough in the case, but I couldn't get the police to listen to me," he said.
"If the same situation happened abroad again, I would sweep the butts up into a bag myself and insist they are kept for analysis."