He is convinced the lurker was involved in the kidnap and spoke out after the Daily Mirror visited his home in the Algarve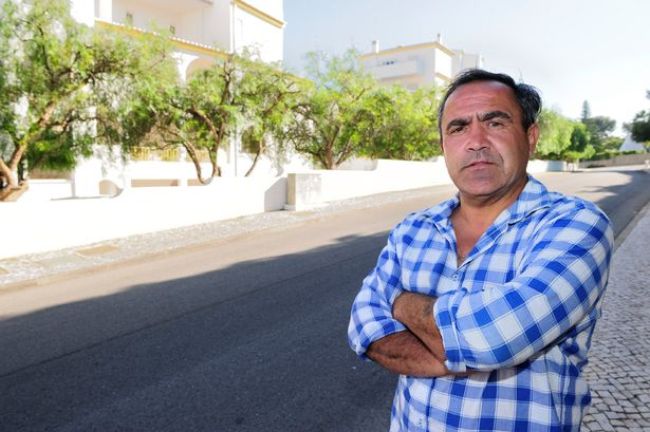 Ready to talk: Laundryman Mario Fernando happy to speak to cops Andy Stenning / Daily Mirror
A vital witness has revealed he saw a man wearing sunglasses lurking in a stairwell near Madeleine McCann's apartment 24 hours before she vanished.
Mario Fernando, 47, told Portuguese cops about the "weird" stranger lurking at the Ocean Club resort in Praia da Luz but has never been quizzed by British police or spoken publicly.
Now, six years after Madeleine disappeared, the laundryman has urged British detectives to speak to him.
Mario believes the man he saw the night before three-year-old Madeleine disappeared in May 2007 should be on Scotland Yard's list too.
The divorced dad, who said he has always felt "uncomfortable" about the Portuguese police inquiry, spoke out after the Daily Mirror tracked him down at his home in the Algarve this week.
He also believes he may be one of 12 manual workers and cleaners Scotland Yard detectives have identified as "people of interest".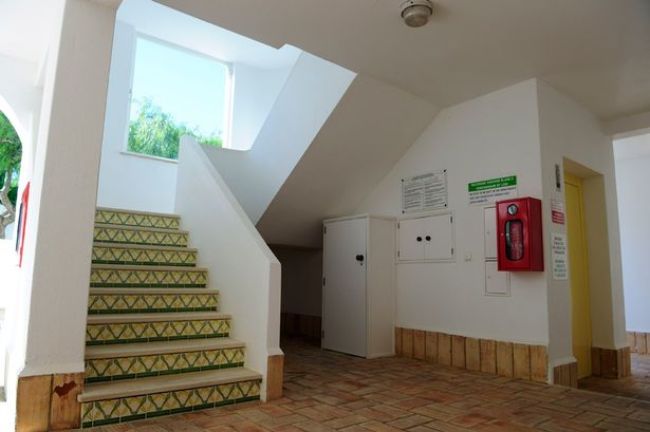 Scene: Stairwell where Mario saw lurking stranger Andy Stenning / Daily Mirror
Mario recalls a "nervous" man wearing big sunglasses hiding in a stairwell seconds away from the holiday apartment where parents Gerry and Kate were staying with their three children.
The laundryman is convinced the lurker was involved in the kidnap.
Part of Mario's role at the Ocean Club was to collect dirty sheets from apartment blocks and drive them to the laundry room beneath the Tapas bar where the McCanns were when Maddy disappeared.
He said: "I was at my last collection point near the girl's flat. I was always rushing. I'd park the van any-where.
"It was 7.30pm to 8pm. When cleaners cleared sheets they dropped them down the hole in the stairs to be collected by me at the bottom.
"When I walked down and turned into the hole to get the laundry, I saw the weird guy and we nearly bumped into each other. He was embarrassed. He looked nervous.
"He was walking out from the hole under the stairs and must have been much further inside but had taken several steps after hearing me coming. We were, like, dodging each other.
"He had a really fat face and had two-tone sunglasses on, they got lighter at the bottom and were big. I will never forget those glasses.
"There was no reason for him to be there and no reason to wear the glasses as it was dark under the stairs.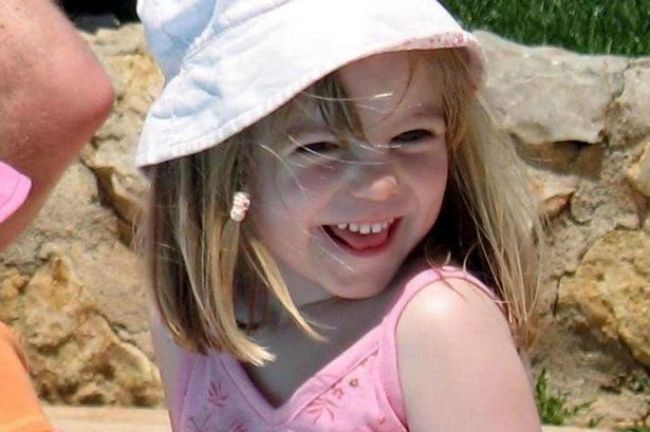 Vanished: Madeleine McCann went missing in 2007
"He did not walk away but watched what I did. I collected the sheets and took them to the van outside. He stayed there watching me.
"I had never seen him before. I knew everyone who was living at the complex and he was not one of them.
"It is still recorded in my head like it was at the time. It was not usual for people to be there, in the shadows.
"My theory is that guy must have been involved, either in the kidnapping or studying what to do — their movements.
"He was there for something, for sure!"
Mario, who only started working at the Ocean Club a month before Madeleine vanished, said he identified a potential suspect to Portuguese police a few months after Madeleine went missing.
He spent hours with an officer looking at pictures and videos.
Investigators could then find no other evidence linking the identified man to the girl's disappearance.
However, according to Portuguese files, officers asked British police to put more questions to this man – a full year after Madeleine vanished.
Mario was 80% convinced he was the man he saw but admits he could not be sure and now six years have passed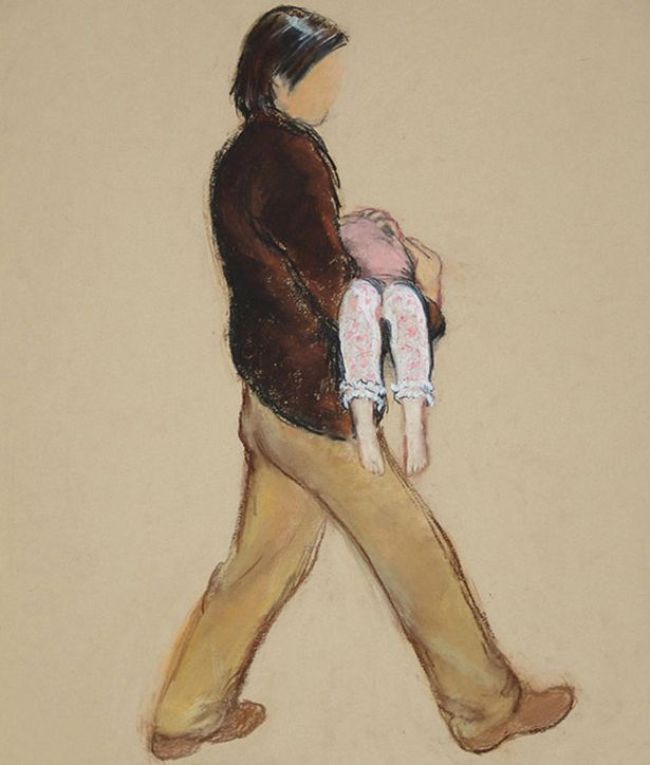 Kidnap: Drawn from McCann friend's description
Referring to Portugal's "secrecy of justice" law, he said: "I couldn't speak then. I'd been warned by police I would be in trouble if I spoke to anyone."
But Mario now says: "I am available. I am happy to speak.
"I have not spoken to the British police about what I saw but I want the truth to be revealed."
Twice-divorced Mario, who has a 21-year-old son and lives in a village on the outskirts of Praia da Luz, worked at the Ocean Club for nine months.
Describing the man who haunts him he explained: "He was quite tall and looked sort-of Scandinavian.
"He had lots of hair, close to his head — like it was glued. It was straight hair. He was about my age now — 45, 46."
Det Chief Supt Hamish Campbell, head of Scotland Yard's Homicide and Serious Crime Command, said earlier this month that there are many people who could be spoken to and eliminated from the inquiry.
Mario added: "I agree with what the British police have said and lots of people should be interviewed again."
The McCanns, of Rothley, Leics, who have never given up looking for their daughter, have been kept closely informed of Scotland Yard's review, codenamed Operation Grange, over the past two years.
Officials in Lisbon are still insisting they can reopen the case only if there is new evidence.