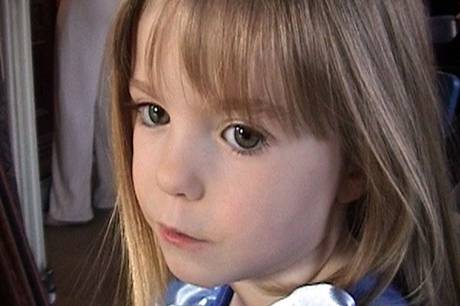 Case review: Madeleine McCann went missing in the Algarve in May 2007
Government lawyers have travelled to Portugal to meet police and prosecution officials to discuss new leads in the Madeleine McCann inquiry.
The trip is the first time that lawyers from the Crown Prosecution Service have visited Portugal in connection with Scotland Yard's £5 million review of the case.
Home Secretary Theresa May is now expected to announce a full-scale Yard investigation into the disappearance of three-year-old Madeleine in May 2007.
London's chief crown prosecutor Alison Saunders and her deputy Jenny Hopkins flew to Portugal in April to meet counterparts to discuss leads identified in the Met's review.
Last month the Standard revealed that detectives had identified a list of potential suspects. Detective Chief Superintendent Hamish Campbell, who supervised the review, said there were a "good number" of people who should be questioned as well as "further forensic opportunities".
The list is thought to number around 20, including Britons. The potential suspects are thought to include a handful of known child-sex offenders who are believed to have been in the Algarve when Madeleine disappeared.
The visit by senior CPS lawyers underlines the belief among senior detectives that the case could be solved.
Portuguese police led the search for Madeleine after she went missing from a holiday apartment in Praia da Luz while her parents dined nearby.
The investigation was shelved in 2008 but the Yard launched a Home Office-funded review in 2011 after David Cameron intervened at the request of Madeleine's parents, Kate and Gerry McCann. The review team examined hundreds of thousands of documents from the Portuguese investigation and enquiries by a private detective agency employed by Madeleine's family and identified 195 potential leads.
A full Yard investigation would allow police to interview suspects in Britain though they would seek the assistance of the Portuguese to carry out any enquiries there.
A CPS spokesman said: "We continue to work with the police on this case."
A Home Office spokesman said it had agreed to "provide the Metropolitan Police with the resources they need".