The party is in full swing as childminders from the resort where Madeleine McCann vanished let their hair down.
In a series of photos, nannies from the Ocean Club in Praia da Luz are seen in provocative and sometimes lurid poses.
Kirsty Maryan, 19, who has been described by the McCann family's private investigators as a key witness in the case, poses in a nurse's uniform and stockings and suspenders.
Scroll down for more...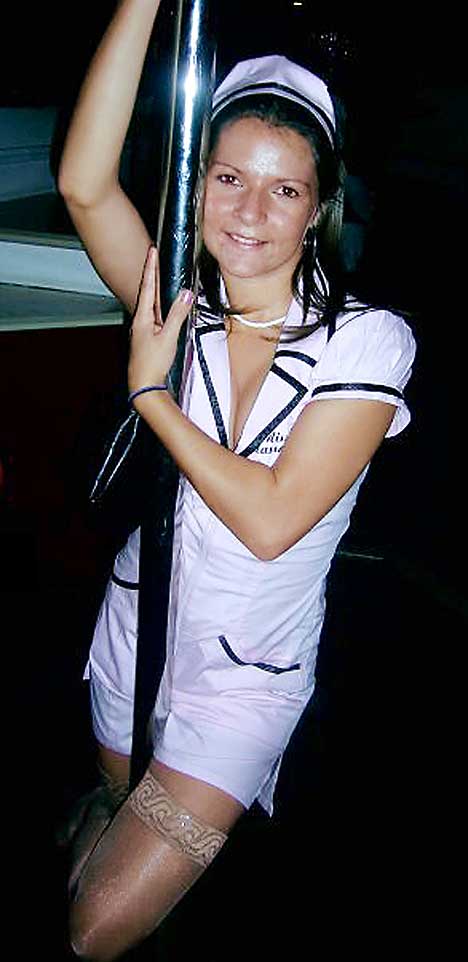 Goodtime girl: Ocean Club nanny Kirsty Maryan as Miss Massage