Court overturns ruling on Goncolo Amaral, who wrote damning book on Kate and Gerry
A Portuguese detective who claimed the McCanns faked Maddie's disappearance after she died in their holiday apartment has won a libel appeal
THE parents of Madeleine McCann yesterday lost a battle over a £434,000 libel payout — cash they planned to use to continue the hunt for her.
Ex-Portuguese detective Goncalo Amaral, 57, was last year ordered to pay Kate and Gerry McCann the money after he was ruled to have libelled them in his book Truth of the Lie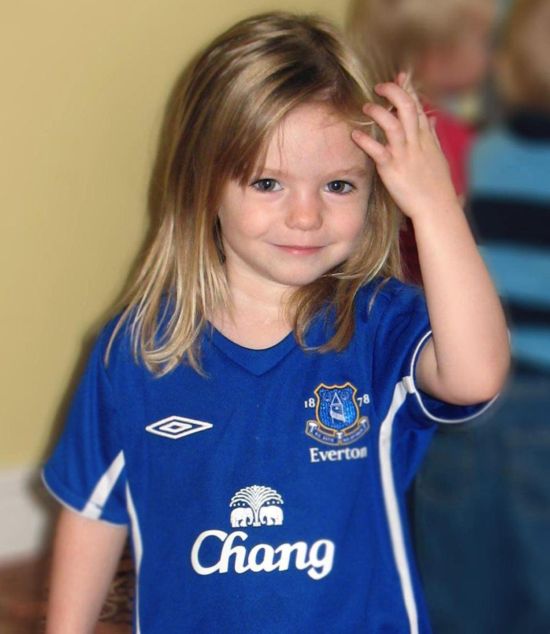 Gerry and Kate sued Amaral for libel after he claimed they covered up Maddie's accidental death
But an appeal court in Lisbon yesterday overturned that ruling, depriving the Maddie fund of cash to keep the nine-year search going.
The McCanns said they would take the case to Portugal's Supreme Court, although they could now face a series of hefty legal bills..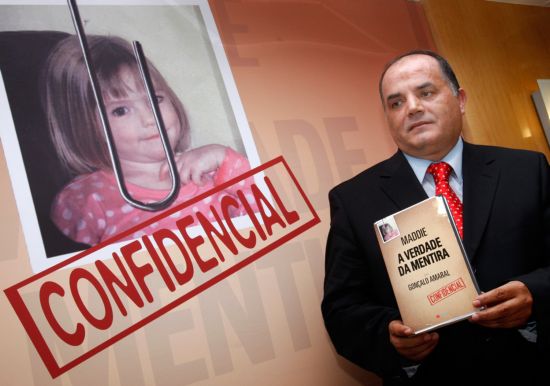 Amaral made explosive claims against the McCanns in his book 'The Truth of the Lie'
The appeal means Amaral's book could be back on sale by next week
A source close to the McCanns said: "They are seething over the ruling and fear Mr Amaral may now repeat all the slurs. It just drags on and on.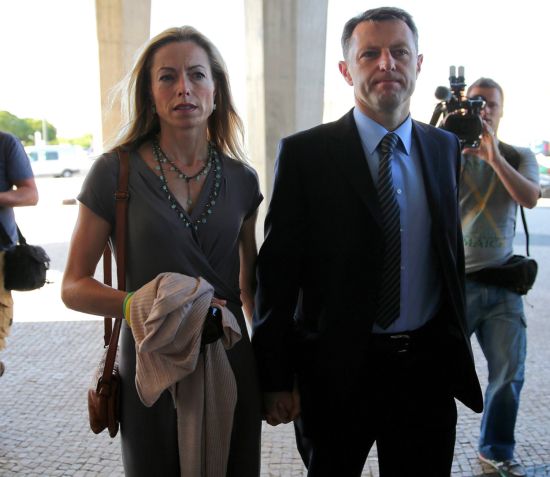 Kate and Gerry McCann had said every penny of the 500,000 euros he was set to pay would go to the Find Maddie fund
"The timing couldn't be any worse, just a few weeks away from the ninth anniversary of Madeleine's disappearance." Amaral led the hunt for Madeleine, three, when she vanished from the family's holiday apartment in Praia da Luz on the Algarve in 2007. He was taken off the case for criticising British police.

In his 2008 book he claimed the McCanns faked an abduction to cover up Madeleine's death and they sued. He made £286,000 from the 2008 book. The libel payout was never made to the McCanns because it was put on hold pending the appeal.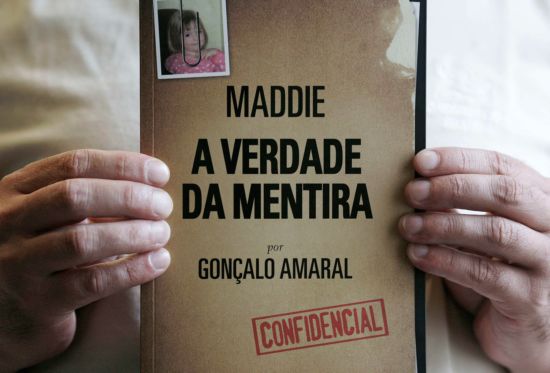 Amaral was axed from the investigation shortly after Maddie's disappearance
Their fund was down to its last £750,000 in October, with few new cash donations coming in. The Home Office this month provided £95,000 to maintain it for six months.