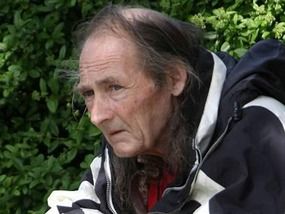 BREAKING HIS SILENCE: Hewlett says he didn't kill Maddie
CONVICTED paedophile Raymond Hewlett broke his silence over missing Madeleine McCann yesterday, claiming: "I've never seen her in real life."
The 64-year-old Briton, who was living in Portugal's Algarve when the youngster disappeared, had previously refused to talk about the case.
But Hewlett, a former soldier who has served jail terms for sexually assaulting young girls, vowed to prove his innocence.
"I'd take a lie-detector test. I'll take any test you like," he said. "The only time I've seen Madeleine McCann is on missing posters. And I saw her on TV in a bar once. But I've never seen her in real life."
Detectives working for Madeleine's parents Kate and Gerry McCann yesterday said they were keen to interview Hewlett. They wanted to clear up suggestions that he had seen Madeleine twice before she vanished, at the age of three, in May 2007.
McCann family spokesman Clarence Mitchell urged Hewlett to clarify what he knows about the mystery as soon as possible. "This makes it even more imperative that Mr Hewlett gives any credible information that he may have about Madeleine to the investigators as a matter of priority," he said.
"We hope that he and his representatives will see sense and facilitate this interview in the near future."
Dave Edgar, one of two retired UK policemen working for the family, added: "I have been attempting to speak with Raymond Hewlett to eliminate him from our investigation into the disappearance of Madeleine McCann. He is not a suspect but I was keen to interview him because of his failing health."
At the time of Madeleine's disappearance, Hewlett was living an hour from Praia da Luz, where the McCanns were on holiday.
Hewlett has lived in Blackpool and Telford, Shropshire, but moved to a truck on a campsite with his wife and six children. Since then, he has surfaced in Aachen, Germany, where he was treated for throat cancer and where the McCanns' detectives tried in vain to speak to him.
His record includes a sex attack on a young girl in 1978 where he put a gun to his victim's back. West Yorkshire Police are also investigating his possible involvement with an indecent assault in 1975.
Hewlett resembles a pock-marked suspect seen near the McCann holiday apartment and has refused to give an alibi for the night of the disappearance.
He said: "It's obvious why they're interested in me. But they can all think what they like. I didn't kill the McCann girl. It's the truth and it's never going to change.
"There is a person who can say where I was that day, but why should I bring them into this? I've done nothing wrong."
Hewlett, who has been in hiding and now lives in a squalid German flat, can hardly speak and claims he has only weeks to live. After leaving Portugal, he went to Morocco where he is said to have told tourist Peter Verran he was obsessed with the McCann case.
Mr Verran, a former Scots Guard, alleges Hewlett told him he had parked his truck outside the family's holiday flat many times. But Hewlett responded at the weekend: "My life's been made a misery for something I know nothing about and a crime I've not committed."
He said Portuguese police visited him and his wife Mariana twice about the case and he gave them a DNA swab and fingerprints – though he was never arrested or quizzed. "They checked that all the children living with us were ours. Our youngest girl looks a bit like her. But they saw everything was OK and they left.
"The police came again in August last year and told Mariana it was about the McCann girl.
"They asked for me and Mariana told them I was in hospital. They came to see me and asked permission to take DNA and fingerprints. I was very sick and barely able to speak to speak to them."