'POSH DOUBLE': Judith Aron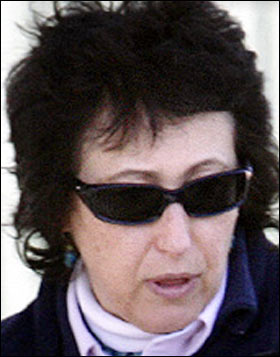 WANTED: The e-fit picture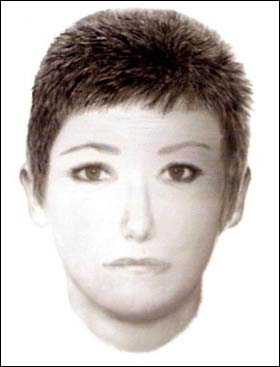 NEW LEADS: Missing tot Maddie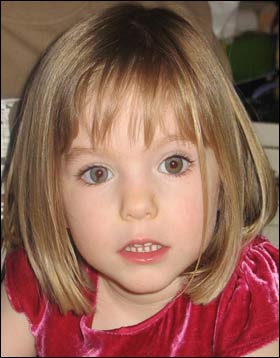 Suspect', 53, wasn't in Portugal at time
A VICTORIA BECKHAM lookalike named in the Madeleine McCann case was tracked down yesterday and insisted: "I have nothing to do with her disappearance."
Like the e-fit picture released on Thursday by Maddie investigators, Judith Aron does have black spiky hair.
But unlike pop star Posh Spice, 35, she is FIFTY-THREE. Miss Aron also insists she has not left her native Australia since 2000. Maddie disappeared from Portugal on May 3, 2007, just days short of her fourth birthday.
The dramatic twist in the case came when Nelida Martinez from Sydney recognised the e-fit and went to police with a photo of Miss Aron. It is believed the pic was taken on a flight from Portugal to Spain in 1997.
Reporters in Australia got wind of the story and tracked down Miss Aron to Melbourne where, bizarrely, she lives in Madeline Street.
Miss Aron, who has a fair-haired daughter around the age Maddie would be now, told an Oz newspaper: "I'm 53 and I certainly don't look like a Spice Girl. I can honestly say I have no connection to the little girl.

Agitated

"I haven't left Australia since 2000 and I was looking after my elderly father so I wasn't able to go overseas."
Private investigators working for Kate and Gerry McCann launched the hunt after learning that a Posh double spoke to a British man in a Barcelona bar just 72 hours after Maddie vanished in Praia da Luz.
It is believed the woman mistook the Brit for a courier and asked in an Aussie accent: "Are you here to deliver my new daughter?" She seemed agitated during their conversation at 2am on May 7, 2007, continuing: "Have you got got the child?"
She left the El Rey De La Gamba bar in the Port Olimpic marina when she realised the man, 41, didn't know what she was talking about.
Investigators led by retired Det Insp Dave Edgar are probing the possibility Madeleine was kidnapped to order and smuggled out of Portugal by boat. He said the 'Posh' double was "a strong lead. Madeleine could have been in Barcelona."
In a separate line of inquiry, investigators have been given the name of an Australian woman whose powerboat is thought to have entered the same marina on May 7, 2007.
Records show it left two days later and is registered to a wealthy family from Perth, Australia. Last night the brother of the female owner said: "She had nothing to do with the disappearance."