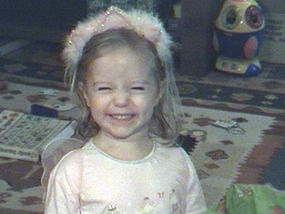 Raymond Hewlett has refused to cooperate with the Madeleine McCann investigation
A CONVICTED paedophile wanted for questioning by detectives working for Madeleine McCann's parents is close to death, it was revealed yesterday.
Sex fiend Raymond Hewlett, 64, can no longer speak because of throat cancer and lives in a council flat he shares with his partner in Aachen, ­Germany.
Investigators fear that Hewlett could take the secret of Madeleine McCann's disappearance with him to the grave.
Hewlett's lawyer, Detlev ­Wagner, said: "He could not talk to them even if he wanted to.

"He is gravely ill. He does not have long for this world."
Retired senior police officers working for Madeleine's parents, Kate and Gerry, from Rothley, Leics, have been trying to quiz Hewlett since May.
But while he has spoken with British police investigating other offences against children dating back nearly 35 years, Hewlett has steadfastly refused to co-operate with the private investigators.

The Briton, who has multiple convictions for offences against children, came to the attention of investigators after an ­English couple came forward with new information.

They alleged he was near to the Praia da Luz holiday resort in Portugal where Madeleine, then three, ­vanished in May 2007.

Private investigators Dave Edgar and Arthur ­Crowley, both ex-police officers with many years of experience, first went to see him in Aachen when he was being treated for his cancer in hospital.

Numerous requests to interview him were all turned down.
Wagner claims that his client was poised to broker an interview with the detectives but broke it off because he found the lawmen "too pushy".

In June Hewlett – still ­smoking the cigarettes blamed for causing his throat cancer – said: "It's obvious why they're interested in me.
"But they can all think what they like. I didn't kill the McCann girl. It's the truth and it's never going to change."

He admits he was in the Algarve at the time Madeleine vanished.
Hewlett looks ­strikingly ­similar to a sketch of a suspect with a pock-marked face seen lurking around the apartment where the family stayed in May 2007.