The parents of Madeleine McCann are to travel to Portugal for the start of a libel action against former police chief Goncalo Amaral, who made claims about them in a book on their daughter's disapearance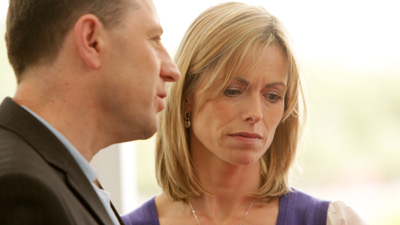 Gerry and Kate McCann go to Portugal for the start of the libel trial.
The couple plant to attend the opening of the trial in Lisbon on Friday, their spokesman Clarence Mitchell said.
"They only intend to appear at the opening and I would expect that they will return to the UK fairly swiftly," he said.
Madeleine was nearly four when she went missing from her family's holiday apartment in Praia da Luz in Portugal on May 3 2007 while her parents dined with friends nearby.
Despite a massive police investigation and huge publicity worldwide, she has not been found.
Mr Amaral was involved in the initial investigation to find Madeleine but was later taken off the case.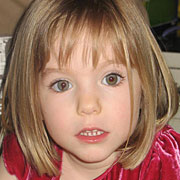 Madeleine McCann
In his book, The Truth Of The Lie, he claimed Madeleine was dead and questioned the McCanns' account that she was taken while they were eating with friends.
In September a Portuguese judge granted an injunction banning further sale or publication of the book.
It also banned Mr Amaral from repeating his claims about Madeleine or her parents.
The injunction came after a year-long campaign by the McCanns' lawyers to prevent the publication of the book and a subsequent DVD.
Speaking after it was granted, Gerry McCann said false allegations had done immense damage to the search for their daughter because Portuguese people would be dissuaded from coming forward with information.
At the time he said: "There's a lot of people in Portugal, who might have evidence, that believe Madeleine is dead.
"If people believe that, they won't search for her and they won't come forward with information."
At one point Portuguese police made Mr and Mrs McCann, from Rothley, Leics, arguidos, or formal suspects, in their daughter's disappearance.
They were questioned by detectives but their arguido status was later lifted and since then they have continued to campaign to find their daughter.