Portuguese police convinced themselves Madeleine McCann's parents faked her abduction, despite having no evidence against them, a court was told yesterday.
Officers leading the investigation into the three-year-old's disappearance believed she died in a 'tragic accident' and that her parents hid her body, a senior detective admitted yesterday.
The dramatic confession was made during a tense legal battle in a Portuguese courtroom, played out in front of Kate and Gerry McCann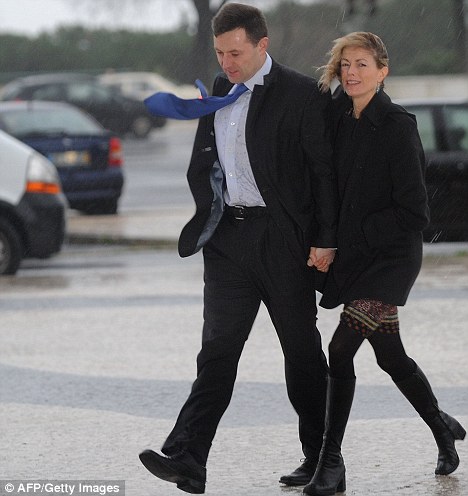 Reliving the pain: Gerry and Kate McCann arrive at court in Lisbon yesterday
After almost three years of leaks, slurs and innuendo, Inspector Tavares Almeida laid bare unsubstantiated police suspicions against the couple.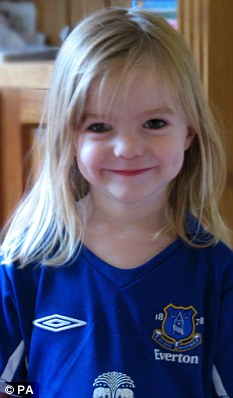 Portuguese police believe Madeleine McCann died in a 'tragic accident' and that her parents hid her body
It was the first time any Portuguese police officer has spoken publicly about the decision to name the McCanns as arguidos, or official suspects.

Mr Almeida said the decision was taken after he filed a damning report to the Portuguese prosecutor in September 2007, four months after Madeleine's disappearance.

'The conclusion arrived at in the report was that Madeleine McCann died in the apartment and that the McCanns simulated the abduction,' he said.
'So they are suspects. It was a tragic accident in the apartment that night.'
Mr McCann shook his head in disbelief as Mr Almeida gave his evidence on behalf of his former senior officer, disgraced detective Goncalo Amaral.

He put his arm around his wife as they sat in the public gallery of the court.
The couple, both 41, have accused Mr Amaral of libel after he wrote a book accusing them of covering up their daughter's death.
Yesterday's hearing was part of that £1million libel case.
Mr Almeida claimed that British police had also believed the McCanns were involved after Madeleine vanished from their holiday apartment in Praia da Luz.
'We all believe she is
dead,' he declared defiantly. 'It was our conclusion as police professionals, both Portuguese and British police. The McCanns didn't kill her but they concealed the body.'

Madeleine vanished from a holiday apartment while her parents ate dinner with friends at a nearby restaurant on May 3, 2007.
The McCanns led a worldwide campaign to find her, but there have been no confirmed sightings
A second officer, Ricardo Paiva, said Portuguese police were suspicious of the couple's 'merchandising' operation in the months after Maddie disappeared. The Madeleine Fund they set up sold wristbands and T-shirts publicising the case and used the money to support the search.
Mr Paiva said they should have faced prosecution for leaving their children alone, saying: 'People have been arrested for far less - even in the UK.'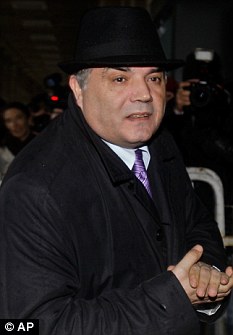 Former Portuguese detective Goncalo Amaral wrote a book accusing the McCanns of covering up their daughter's death
He admitted that Mr Amaral's conviction about the McCanns' involvement had stopped police from investigating other theories.
But the only evidence the Portuguese police could amass against the McCanns was the reaction of sniffer dogs sent into the couple's holiday apartment in Praia da Luz, which smelled 'the scent of death'.
The performance of the dogs has been called into question after they also reacted to remains at Haut de la Garenne orphanage in Jersey, which were later found to be animal bones.
Mr and Mrs McCann, both doctors, were finally cleared when the police investigation was officially shelved because of a lack of evidence.
Mr Amaral, 49, was sacked from the investigation after launching an outspoken attack against British police.
Speaking after the hearing, McCann family spokesman Claudia Nogueira said the couple, of Rothley, Leicestershire, had been 'hurt' by the day's allegations.
She said: 'However, they know what really happened, so they're confident. They just want to find their daughter.'
The case continues