Court told of 'advice by expert'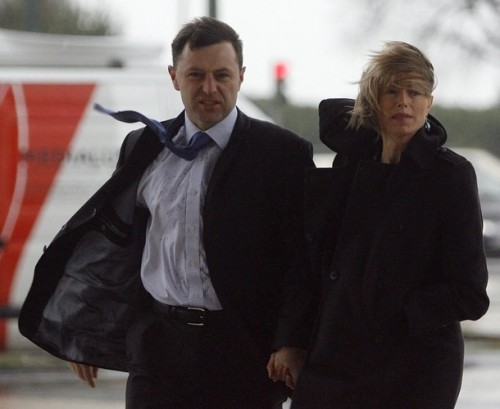 Portuguese detectives made the McCanns suspects in Madeleine's disappearance after taking advice from British police, it was claimed yesterday.
Cracker-style profiler Lee Rainbow - who worked on the Ipswich Ripper and Shannon Matthews cases - said officers should consider their possible involvement in the case, a court was told.
The National Policing Improvement Agency ( NPIA) expert wrote a report to Algarve police chiefs giving advice.

Details of the confidential report emerged during the final day of a libel trial involving former Portuguese detective Goncalo Amaral, who led the Madeleine investigation.

Amaral is trying to overturn a worldwide injunction banning the publication of his book Maddie: The Truth of the Lie. In it he claims Kate and Gerry were involved in Madeleine's death and staged her disappearance. His lawyer, Antonio Cabrita, told the court that Rainbow wrote: "It was Madeleine's father who was the last one to see her alive.

"The family is a lead that should be followed.

The contradictions in Gerald McCann's statements might lead us to suspect a homicide."
Cabrita added: "This report has never been published before but is part of the investigation. On June 1st 2007 British police had the theory that Madeleine could be dead and the family could be involved.

"It was British police who said they must consider not only abduction but homicide as well."
The NPIA provided a checklist of what should be done, advising the Portuguese police to include the McCanns in their inquiry and take new forensics at their holiday apartment in Praia da Luz.

Last night an NPIA spokesman said: "In disappearance cases it is common for the NPIA to advise investigating officers to consider the possibility of the involvement of family and close friends. The NPIA gave similar generic advice to the Portuguese police in the Madeleine McCann case."

Kate and Gerry launched criminal proceedings against Portuguese TV station TVI yesterday for repeating Amaral's claims that Madeleine is dead. A ruling in Amaral's libel case is due to be made on February 18.