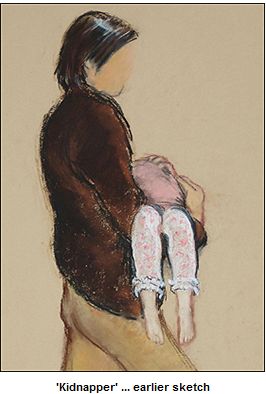 Kidnap alert launched
POLICE unveiled a revamped nationwide child abduction alert system yesterday.
Child Rescue Alert, similar to America's scheme, will be compatible with other European countries for the first time.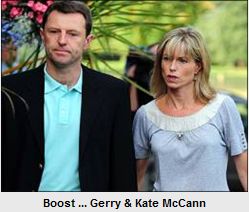 Kate and Gerry McCann have campaigned for a Europe-wide system since daughter Maddie disappeared in Portugal.
Kate, 41, is due to join other relatives of missing children in London today to mark the launch of International Missing Children's Day.
Chief Constable Peter Neyroud, head of the National Police Improvement Agency, said action immediately after a disappearance is "vital".
He said: "Through Child Rescue Alert the community is able to form a strong alliance to help hunt for child abductors when an alert is activated."
A DRAMATIC sighting of missing
Madeleine McCann
the day after she vanished is being urgently followed up by
private investigators
.
A man has reported seeing a girl he is now sure was Maddie lying in the back of a van.
She was wearing pyjamas identical to the pair Maddie had on when she was abducted.
The vehicle was white - and other witnesses have recalled seeing a white van near the holiday apartment in Portugal from where she was taken.
A child in pyjamas was also seen being carried by a man at the resort.
New witness Carlos Moreira, 65, has told investigators the little girl he saw was with a man and woman who looked like gipsies.
When shown a previously-unpublished e-fit of a suspect, he identified it as being the van's driver.
A source close to Maddie's parents Kate and Gerry said last night the sighting was "highly significant" and added: "It could be a key breakthrough."
Maddie, of Rothley, Leics, was three when she disappeared on a family holiday in Praia da Luz, on the Algarve, on May 3 2007.
Portuguese Mr Moreira said he only recently connected his sighting with the Maddie hunt because it was 160 miles from where she vanished.
He was driving from Carregado, near Lisbon, to Alentejo on May 4 when he stopped at a snack bar in the Benavente region at 8am.
He told The Sun: "I saw a white van with the back door open. I saw a girl, lying on a pile of clothes in the back. She was wearing a two-piece pyjama set, pink and white, or yellow. I saw her back, I could see her hands and feet.
"She moved one of her fingers but she was deeply asleep. When the van door was opened, she did not wake up, as if she was drugged."
"This girl was blonde and looked around four. A woman came out of the back of the van. I noted that a strong and tall man, wearing a suit, was in front of the snack bar.
"He looked like a gipsy. He was with the woman from the van, he was younger than her. He told her off for leaving the van."
Mr Moreira said the experience stuck in his mind - but he only realised it could be useful when he saw a cop being asked on TV why roads to the north or to Spain were not blocked after Maddie vanished.
He explained: "The road I saw the van on was such a route."
He said the man he saw was clean-shaven, aged 40 to 42, fat but good-looking. The woman was 60 to 65, fat with grey hair.
The McCanns' spokesman Clarence Mitchell said: "His account is being looked into. He has done the right thing in coming forward."
a.lazzeri@the-sun.co.uk