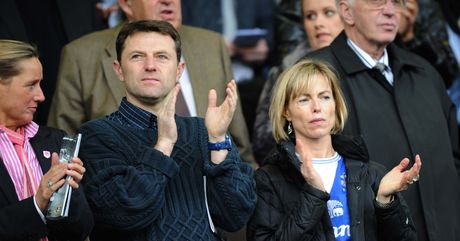 KATE and Gerry McCann are "delighted" at huge support for a petition calling for more to be done to find their missing daughter.
The couple launched the petition last week lobbying the UK and Portuguese governments for a joint or independent review of the case on Wednesday – exactly three-and-a-half years since Madeleine disappeared.
By last night more than 24,000 people had already signed the petition – with the number rising by the minute. Click here if you want to lend your support.
And the couple said the support showed finding Madeleine was still a cause close to British people's hearts.
Their spokesman Clarence Mitchell said: "It's fair to say they are delighted. It shows the public support that they know is out there but this is tangible evidence that the support is there.
"Once it gets to an even greater number they will be in a position to think about presenting it.
"Hopefully both the Portuguese and British governments will take notice and there will be a review."


Madeleine was three when she went missing from her family's holiday flat in Praia da Luz, in the Algarve, on May 3, 2007 as her parents dined with friends nearby.
Portuguese police launched a huge investigation with the support of British officers.
But the inquiry was formally shelved in July 2008 with no firm conclusions.

Private detectives employed by the McCanns are still investigating the case.
And on Wednesday the couple appealed for more donations to the official Find Madeleine fund, which is danger of running out in spring 2011.

Liverpool-born Mrs McCann said she had had enough of "fluffy worthless words" and wanted more action from the Portuguese and British governments including a full review of the case.

And today the heartbroken mum said the response to the petition showed the hunt for Madeleine was still important to people.

She said: "The fact we still get a bundle of mail shows we still care. There's a lot of people who would say they are the quiet majority, they want Madeleine back."