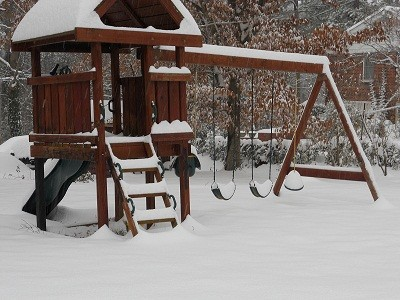 Missing Madeleine McCann said to be in U.S. by bouncer/investigator not officially working the case by the family or police. Photo: Radell Smith
In May of this year it will have been four years since Madeleine McCann, then aged 3, vanished at a resort apartment with her parents in the southern region of Portugal. The family, which consisted of Madeleine's parents Kate and Gerry McCann -- who would later come under suspicion for her disappearance -- the child herself, and her younger two-year-old siblings (brother Sean and sister Amelie) were vacationing in the Algarve region, which has now, reputedly, been named the hunting ground for children like Madeleine by an alleged Portuguese pedophile ring.

Fox News reported that a 36-year-old investigator named Marcelino Italiano, who was working the case -- but it is unclear for whom -- has made a connection between the alleged Portugese pedophile ring, two unnamed Portugese businessmen and Madeleine McCann, and the Sun said the 6-foot 4-inch nightclub bouncer traced the child's whereabouts to the United States, allegedly.

"I know these people were involved and I have been told that Madeleine may now be in America. I think there have been over a dozen children kidnapped. They prey on the weak and vulnerable. Italiano told the Sun.
He also went on to call the alleged pedophile ring "ruthless" and saying they have attacked him twice during the course of his investigation. According to Italiano, the ring has a connection to a London lawyer as well as high-level contacts within the Portugese government.
"I am prepared to go to any length to reveal the truth about these sick people -- they need to be exposed," Marcelino Italiano said.

Case history
Portugese police searched high and low for the missing three-year-old British girl when her parents reported her missing on May 3, 2007, but to no avail. Madeleine's parents, Kate and Gerry McCann, had left her and her two twin siblings to fend for themselves as they wined and dined in a restaurant one night, news agencies reported.
According to the Times in London, police tested the two twins left behind for potential sedation and said the testing was positive, going on to later accuse the parents of foul play.
Her parents, five months later, would hire an independent testing facility in London to conduct a similar hair analysis test for presence of prior sedation. That test was reported as negative, according to the Times in London in October of that year.

Madeleine's two-year-old brother and sister, prime age targets for pedophiles, were not removed from the vacation apartment premises and were not harmed in any way the night Madeleine went missing.

The McCanns, both doctors according to the Times, would go on to fight Portugal police and be "cleared" by that law enforcement agency after continued searches proved futile for their child--and they fled the country for London, using media and contacts to quelch potential prosecution in the case.
Madeleine McCann's parents, like that of Amanda Knoxs, have sought to mount a PR campaign. Knox's parents seek to see their convicted daughter's sentence be overturned and her incarceration to end; Madeleine's parents used the PR to refute Portugese police and to mount a campaign to find their daughter.
To that end, the McCanns have a team of investigators as well, who have, according to the Sun, fielded as much as 1,000 phone calls and 15,000 emails, pursing alleged sightings as well in Europe, North Africa, Canada, Tasmania and Dubai.

The Sun reported recently that the news of Madeleine's potential presence in America evoked this response from her parents' spokesman, "We are grateful for the information. As with any information of this nature the man concerened has done the right thing by informing the Spanish authorities."
Marcelino Italiano turned over a dossier of data he had gathered to law enforcement in Huelva, which is located in the southern portion of Spain, and they have turned it over to the Portugese police for investigation. The Sun reported that the "Find Madeline Fund" investigators are investigating the information as well.

Profile
"Ruthless" pedophile rings are just that: ruthless. And pedophile rings have one goal: get children for nefarious purposes. But according to the facts of this case, no ruthless behavior was exhibited to two additional children in the residence with Madeleine at the time of her disappearance.
The ring did not take the golden opportunity to remove three children instead of one either. That's important to note, as their "day job" is a ring, after all.
A lone pedophile would be more likely to lure away a single victim than a ring, but anything is possible.
With Portugese law enforcement conducting their own investigation and the Find Madeleine Fund investigators conducting theirs all the years in between, it is odd, to say the least, for a nightclub bouncer to come forth with information alleging Madeleine is alive.
It beggars the question: how did he do what trained personnel have been unable to do--or even men getting paid well to search specifically for Madeleine'
The bouncer/investigator also said Madeleine was abducted by a pedophile ring who has since sent her to America, where pedophiles faces the greatest law enforcement danger in the world: from the FBI.
Most illegal operations throughout the world revere America's premier law enforcement agency and wouldn't think twice about seeking to profit from their crimes anywhere else they could to avoid the U.S., if at all possible. Ditto for a crime that has garnered international attention.

Prior alleged sightings of Madeleine have never included a democratic country either, with the exception of Canada, of course. The other sightings included places like Africa and Dubai, which would be more likely places to find a missing British child that was high-profile.

The Sun alluded to other pedophile crimes unearthed in Portugal previously but those -- though appalling -- involved abuse to children in orphanages, not privileged children from a foreign country, whose well-connected parents could raise a stink about their absence. So that is essentially a red herring in this case as well.
Previously the law enforcement agencies that have been involved in this case, including Scotland Yard and Interpol, deemed prior "information" supplied by anonymous sources to not be credible about Madeleine, but not before some news outlets began to report it as such.
One telling point in the recent development by this bouncer/investigator bears repeating. He said, "I am prepared to go to any length to reveal the truth about these sick people -- they need to be exposed."
Those are passionate words from a man who has no relation and/or receives no financial compensation for a child that lived a world away and has been missing for almost four years.
It almost sounds like he has an obsessive desire to either draw attention to the plight of another missing child -- and the men who took it -- by using the more high profile Madeleine McCann case to motivate a crackdown of particular people, or that he just wants international attention.
How many strangers do you know in Africa or elsewhere willing to risk their lives searching for Natalee Holloway right now'
References: Fox News, The Sun, The Times