The Sale Sharks owner contacted administrators Duff and Phelps on Wednesday to make 'a substantially improved verbal offer'.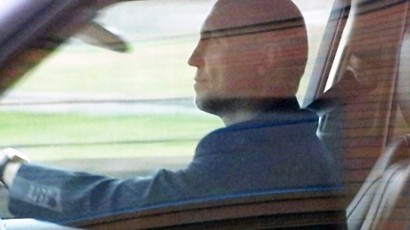 Brian Kennedy: The Sale Sharks owner has claimed he has submitted an 'improved offer' for the club. Pic: © STV
Scots rugby union club owner Brian Kennedy has claimed he has submitted an "improved offer" for Rangers after previously being thwarted in his takeover attempts.
The Sale Sharks owner saw a previous bid rejected last month for being too low but said at that time he would return to the table if he felt the club's future was in jeopardy.
On Wednesday Mr Kennedy said he has "substantially" increased his offer and confirmed he had held talks with administrators Duff and Phelps about taking over the club.
He added: "I have improved my offer substantially with the objective of accelerating the choice of preferred bidder and flushing out pretenders."
American towtruck business owner Bill Miller and a group fronted by Bill Ng, a Singaporean businessman, are rival bidders. Mr Kennedy has resumed talks with administrators after former Rangers director Paul Murray's Blue Knights consortium, originally backed by the rugby club owner, "stepped back" from the process after Ticketus refused to pay a £500,000 non-refundable exclusivity fee to Duff and Phelps for preferred bidder status.
However, despite "intensive discussions" taking place on Wednesday and into the night the takeover saga shows no signs of reaching a conclusion soon with Duff and Phelps frustrated in their attempts to get an unconditional bid on the table.
Edinburgh-born Mr Kennedy is offering has previously failed in a takeover attempt of Hibernian in 1998, while he also donated towards Kate and Gerry McCann's campaign to find their daughter Madeliene who went missing in 2007.