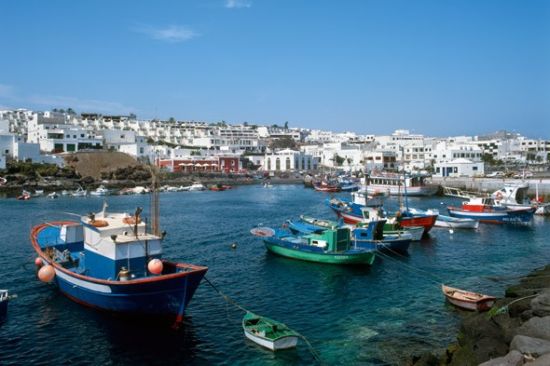 Alamy
A 12-year-old boy foiled a would-be kidnapper on holiday by KARATE chopping him.
In a chilling echo of the Madeleine McCann abduction, Jack Butler had left his family in a restaurant in Lanzarote to pop back to their bungalow when a suspected paedophile grabbed him and tried to drag him into an underground car park.
But the brave lad fought off the attacker and then later identified him to police.
Spanish police are now trying to find the suspect, who it is believed assaulted a little girl earlier in the day, last Friday.
Jack was just 20 metres away from his mum, Jane, dad David and four younger siblings - near their Puerto del Carmen bungalow - when the predator pounced.
Jane told the Irish Sun: "We were in a restaurant and Jack was cold, so we let him go back to our bungalow, 20 metres away, to get a jumper. He was on his way back when the man grabbed him.
"He'd been hiding behind a wall in a car park. He must have been watching and waiting. Jack managed to break free by karate chopping him on the arm.
"He ran to us and told us what had happened and that he heard the man driving off in his car with screeching tyres.
"My greatest fear is it could have been another Madeleine McCann situation, that my child could have been taken from us and never seen again. The thought of what could have happened to Jack makes me feel physically sick. I threw up after we attended the police station."
Jane told how Jack was able to describe what the man wore - and even noticed he had a scar from his nose to his cheek.
"The detectives told us that the man had already flown to Madrid at 9am that morning, but that the police there knew where he lived and would pick him up," said Jane.
"Although we're not due home until August 22, we wanted to leave straight away as the kids can't sleep at night and are afraid to leave the windows open. But the police asked us to stay as they need Jack to go to court if they are to prosecute him.
"Jack has been very brave, but he is really shook up. When Madeleine McCann went missing I told my kids that if someone steals you it's because they've no children of their own.
"But Jack now knows that's not the truth and we have had to explain to him that this man's intentions were not good."