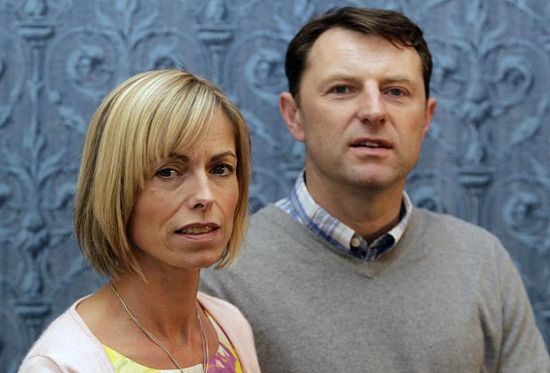 Sue ... Kate and Gerry McCann
THE parents of Madeleine McCann are hoping to win a £1million libel payout this month from a former cop who claims they lied about their daughter's disappearance.
Goncalo Amaral, 55, was the police boss who led the initial search for Maddie after her abduction in May 2007 in Praia da Luz, Portugal.
He went on to write a book sold worldwide in which he claimed her parents covered up her death from an accident or overdose of sedatives.
Kate and Gerry, both 44, from Rothley, Leics, said the slurs left them "totally destroyed".
Their lawyer, Isabel Duarte, told The Sun: "We reasonably expect compensation for the dreadful damages this book has brought the family."
The case is due to start in Lisbon on the 13th.
Any damages will go towards the hunt for Maddie, say the McCanns.